Dave Chappelle Gives Crowd the Silent Treatment
Dave Chappelle
Gives Crowd the Silent Treatment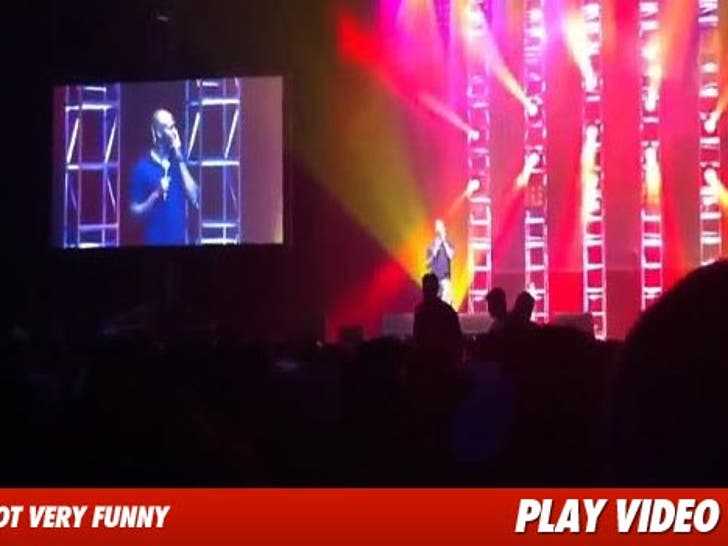 Dave Chappelle bombed on stage last night at a charity event in Miami -- things were so bad, Dave checked his text messages ... in the middle of his show!
According to reports, Chappelle became distracted by fans who were recording him and began conversing with them and refusing to tell jokes.
CNN reporter Roland S. Martin was in the crowd and tweeted throughout the show, saying, "He's spent more time going back & forth with one audience member, & pretty much stopped telling jokes ... He got texted four times during his show and actually checked them ... He's just staring at the crowd & sighing ... He's been on stage 46 minutes & told one joke."
The event, Zo's Summer Groove, was put on by former NBA player Alonzo Mourning with the money going towards Alonzo's youth charity.