Ex-Idol Bucky -- ACCUSED Of $1,500 Cash Grab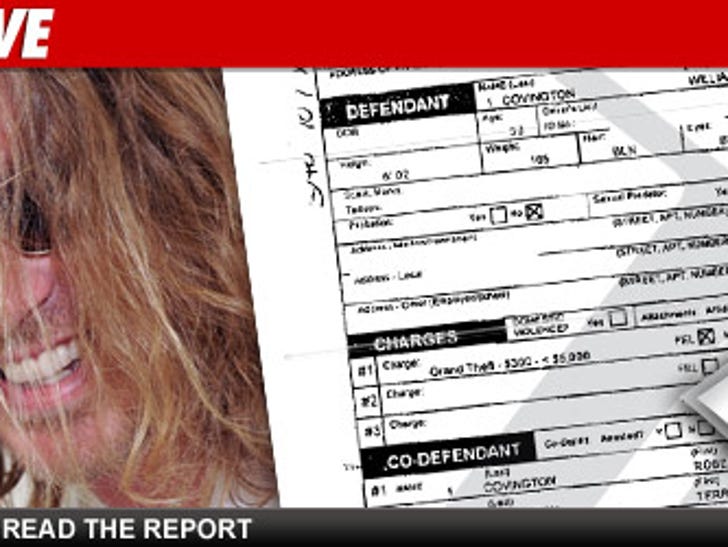 Former "American Idol" wannabe Bucky Covington has been accused of one of the most UN-AMERICAN crimes ever ... stealing $1,500 from a guy during a 4th of July week concert ... but Bucky says it just ain't so!!!
Bucky -- who placed 8th on "Idol" back in 2006 -- was set to perform at the Iron Horse Saloon in Ormond Beach, Florida on June 30 as part of a July 4 NASCAR race week celebration ... when the promoter suffered chest pains and was rushed to a nearby hospital.
With the promoter out of the picture, Bucky allegedly saw an opportunity to raid the cash box -- and instructed his brother and his brother's wife to pull off a snatch and grab.
The promoter filed a police report, obtained by TMZ, claiming the Covington gang made off with roughly $1,500 bucks that night ... which they refuse to give back.
TMZ spoke to Bucky ... who adamantly denies the allegations ... but adds, "I'm just glad I'm big enough to be on TMZ! Thanks!"
An investigation into the alleged incident is ongoing.