David Hasselhoff and GF -- Fight? What Fight?
Hasselhoff and GF
Fight? What Fight?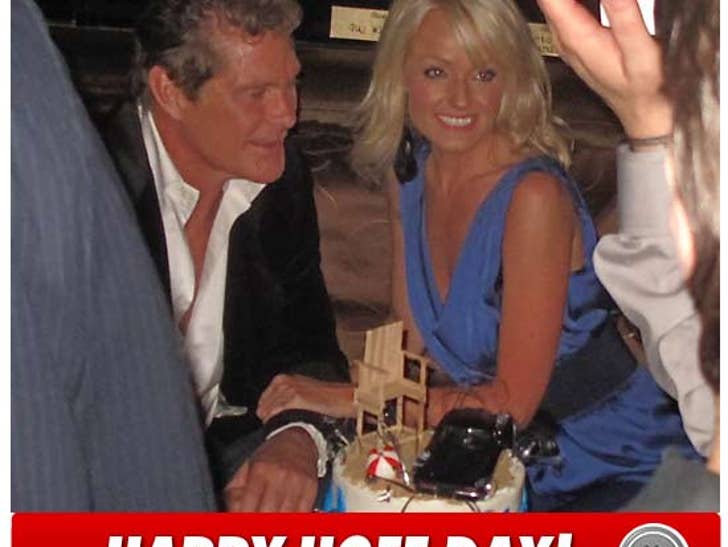 David Hasselhoff and his girlfriend put aside whatever differences led to their blowout fight Saturday night in Las Vegas -- because not long after security was called to their room ... they hosted a party!
But the couple put on their best face and made their way down to Blush ... where the Hoff celebrated his 59th birthday ... as if nothing ever happened.
Earlier in the day, Hoff and Hayley hung out by the pool where he put on his "Baywatch" best, much to the delight of the crowd.