Jackson Family Divided Over MJ Tribute Concert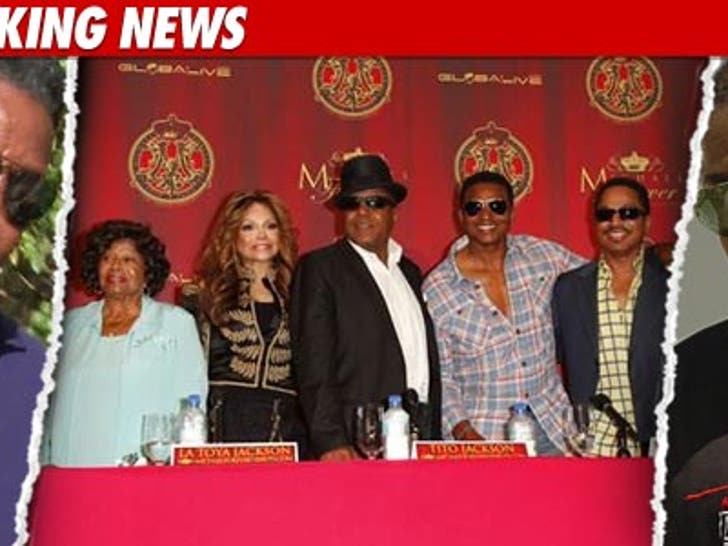 Jermaine and Randy Jackson are DEAD SET against the Michael Jackson tribute concert announced today by members of the Jackson family ... calling it "inappropriate" and "ill-timed."
Katherine, La Toya, Jackie, Tito and Marlon all attended a press conference today to announce the show in Cardiff, Wales on October 8. Katherine said it would be a "world-class event."
But Jermaine and Randy don't see it that way -- releasing their own statement against the concert, saying, "We find it impossible to support an event that is due to take place during the criminal trial surrounding Michael's death ... We feel it is inappropriate to be involved with such an ill-timed event."
As of now, tickets go on sale August 4. The family has not announced who will be performing at the show.