Tiger Woods -- Cruisin' with the Kids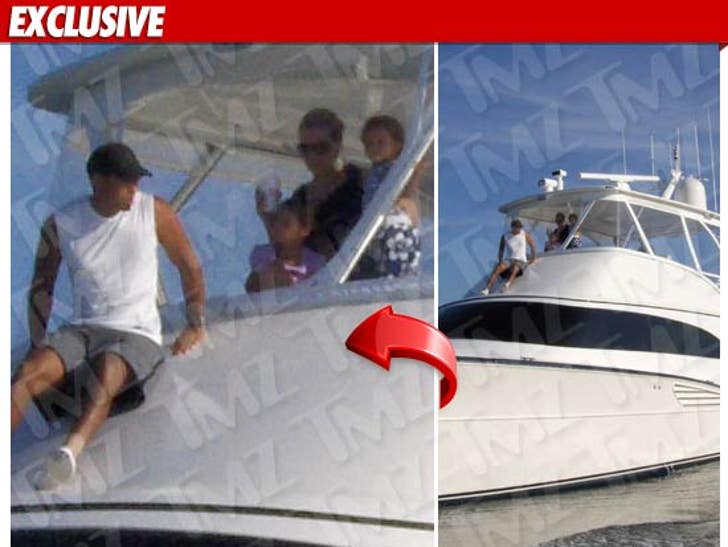 The same day he announced his split from his longtime caddie, Tiger Woods nursed his knee and leg injuries on a 61-foot yacht off the coast of Jupiter Island, Florida ... alongside his children.
The photos were taken on Wednesday -- while Tiger was aboard his ultra-private yacht named Solitude. The boat was reportedly custom built for Elin ... and cost somewhere in the neighborhood of $2-3 million.
It appears Tiger got to keep the boat.
As for the mystery woman on the ship -- we're told she's Tiger's nanny ... and not a love interest.
Sources tell TMZ the gang spent half the day fishing and diving off the boat ... because they can.