TMZ Live: Are Jocks Dumber than Regular Folk?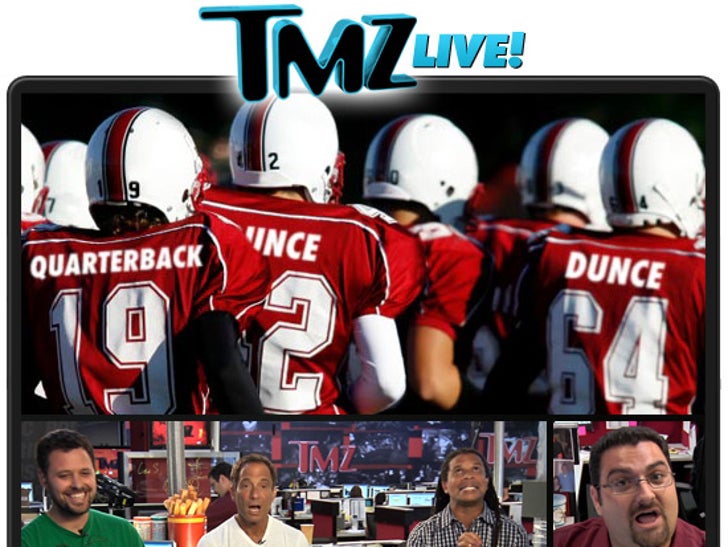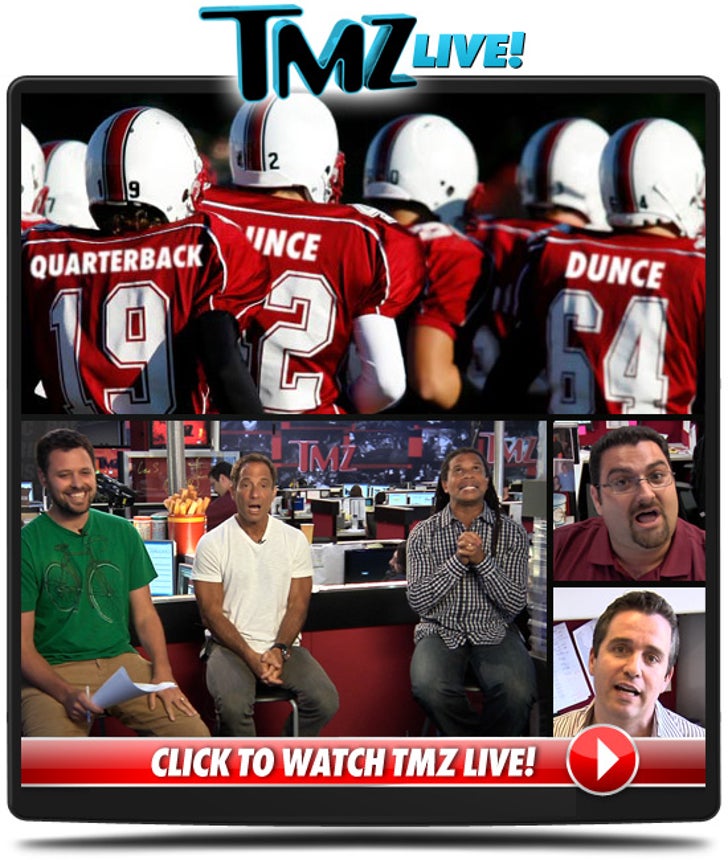 (0:00) We're going three deep today -- our resident sports/politics junkie Brian McDaniel joins the fray.
(5:25) Do you have to be smarter to be a quarterback?
(8:00) The "Wonderlic Test" -- given to NFL prospects -- is impossibly ... EASY. Seriously, YOU GOTTA HEAR some of these questions.
(12:20) What are the average scores for different NFL positions?
(14:05) Gary takes SERIOUS issue with the lineman bashing.
(21:20) Jason -- our lawyer -- played college baseball ... and he turned out fine.
(26:45) A rare moment in TMZ Live history ... it's time to talk politics. Harvey plays the part of POTUS and recaps Obama's speech last night.
(28:45) Time to rip apart Obama's AND Boehner's speeches.
(30:10) Brian says ... it's all Grover Norquist's fault! Burn!
(40:30) Networks are FIGHTING over interviews with Casey Anthony and her parents. Plus, ABC's shocking statement.
(55:00) Are the Anthonys trying to profit off Caylee's death ... or just trying to pay off all those lawyer fees?
(56:02) Bold statement ... one caller said he'd miss a NASCAR race in order to boycott a Casey Anthony interview.