David Cross TRASHES 'Alvin & The Chipmunks' -- Slams 'Jewish' Producer
David Cross
TRASHES Chipmunks Movie --
Slams 'Jewish' Producer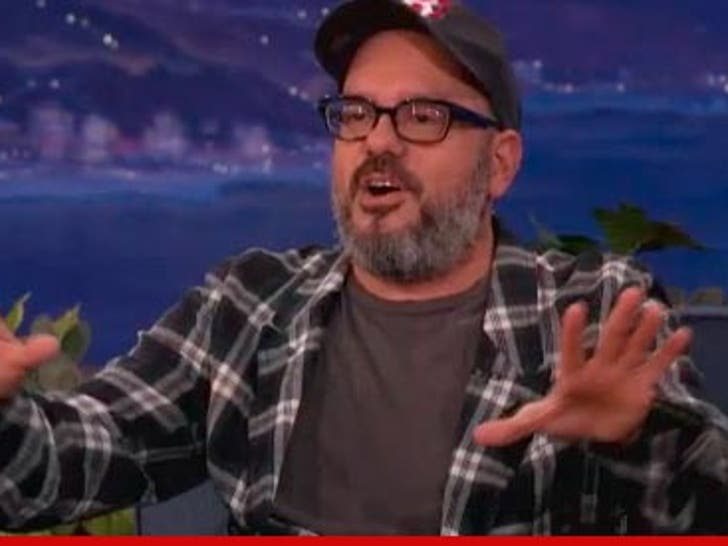 David Cross claims his new movie "Alvin and the Chipmunks: Chipwrecked" is a piece of theatrical GARBAGE ... and blames the disaster on a Jewish producer who personifies negative stereotypes about Jews.
Cross went on "Conan" last night ... and said filming the movie was "the most miserable experience I've ever had in my professional life" -- claiming the producer forced him at "legal point" to spend a week on a cruise ship, filming scenes in a massive full-body pelican costume (below).
Cross then attacked an unnamed female "Chipmunks" producer ... saying she was "the personification of what people think about when they think negatively about Jews."
In the end, Cross -- who also starred in the first two "Chipmunks" films -- urged viewers NOT to see the movie ... saying the whole thing is nothing more than a "big commercial for Carnival Cruise Lines."