Kobayashi DOMINATES Wing Bowl -- Hundreds of Chickens Can't Cross Road
Kobayashi
DOMINATES Wing Bowl --
168 Chickens Can't Cross Road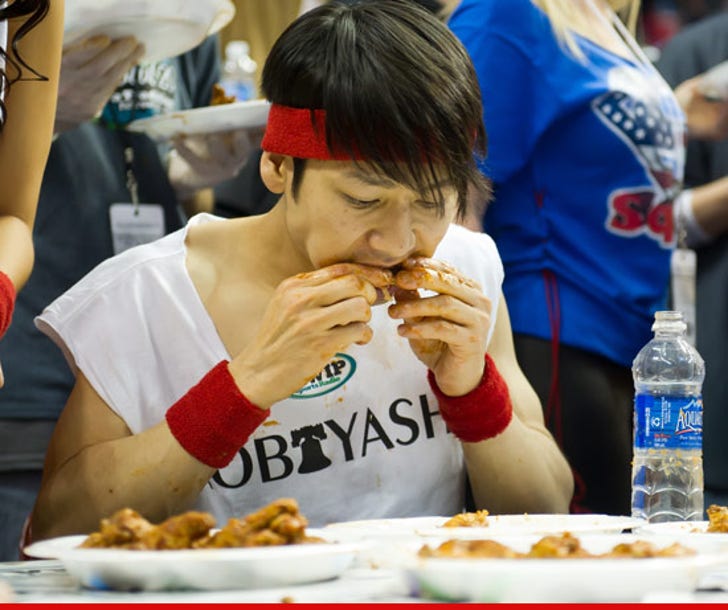 TMZ Sports
Takeru Kobayashi is gearing up to poop out the remains of 168-and-a-half chickens ... after putting on one of the GREATEST competitive eating displays of all time.
Kobayashi WOLFED DOWN 337 chicken wings at Wing Bowl 20 in Philadelphia ... defeating Jonathan "Super" Squibb and Bill "El Wingador" Simmons.
After the competition, Kobayashi told reporters he could probably take down another 100 wings.
Takeru -- the former world hot dog eating champ -- walked away with the new Wing Bowl record and a check for $20,000 (that's $59 per wing).