'American Idol' Cop Reject -- Producers Used TV Magic to Make Me a Bitch
'American Idol' Cop Reject
Producers Used TV Magic
to Make Me a Bitch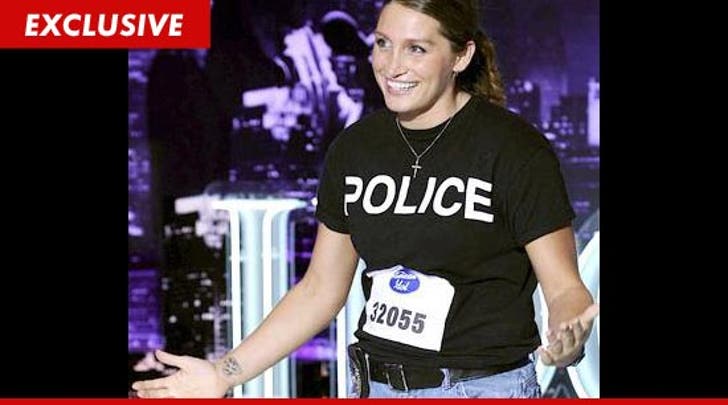 American Idol
Former "American Idol" contestant and police officer Alisha Bernhardt tells TMZ, she is NOT a cold-hearted bitch -- which is why she's upset at "Idol" producers over how they portrayed her on last week's show.
In case you missed it -- Alisha was the girl who couldn't find a group to perform "Joy to the World" with ... and unleashed a torrent of bitchiness in frustration.
But Alisha -- who was eliminated Wednesday night -- tells us, producers edited the show to make her look more like a loudmouthed fight-picking ice queen than she really is.
Alisha insists ... that's just not an accurate reflection of her character -- in reality, she's a really nice person. There's not much she can do legally speaking ... but hey, it's good to know.