Chris Brown -- ALL SMILES After Alleged Phone-Snatching
Chris Brown
ALL SMILES
After Alleged Phone-Snatching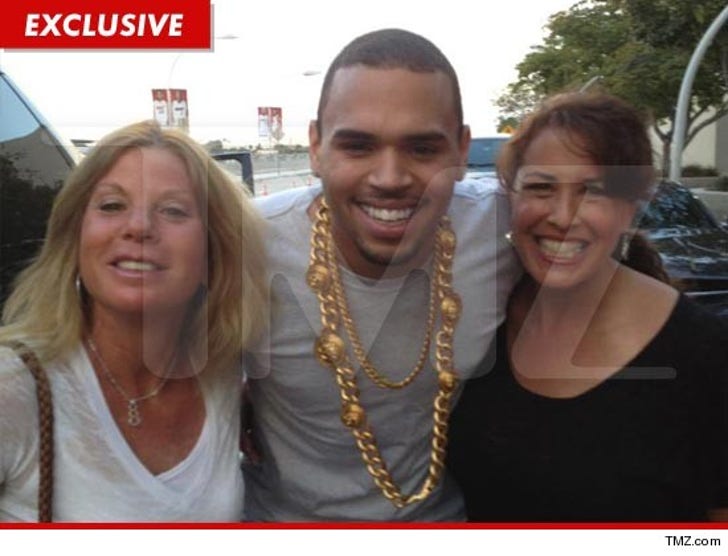 EXCLUSIVE
Chris Brown's not so camera shy after all -- just hours after he allegedly snatched a girl's phone for snapping a pic of him ... the singer posed for a photo with some female fans in Miami ... BEAMING HIS FACE OFF.
The pic was snapped outside the valet after the Heat/Magic game on Sunday -- and the lady on the right tells TMZ, CB was extremely nice during their brief interaction.
Chris had left American Airlines Arena early to beat the crowd -- but our source stopped him to say she's a big fan. When he heard this, they chatted briefly and Chris agreed to take the picture.
If you notice, CB's wearing the same chain he wore to Miami's Cameo nightclub the night before (below) -- when he allegedly snatched the girl's iPhone.