Dennis Quaid's Wife -- I'm Calling OFF the Divorce!
Dennis Quaid's Wife
I'm Calling OFF the Divorce!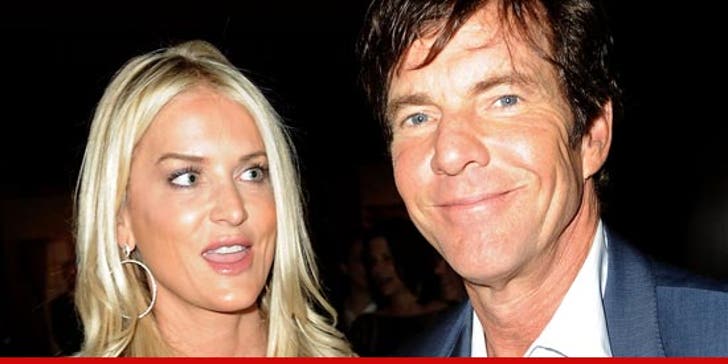 EXCLUSIVE
Dennis Quaid's wife has apparently had a change of heart ... 'cause she's officially withdrawn her divorce papers ... TMZ has learned.
We broke the story ... Kimberly Buffington-Quaid filed for divorce back in March citing irreconcilable differences.
It seemed like it was getting contentious because Kim was asking for spousal support but in Dennis' papers ... his lawyer asked the judge to give her squat.
Here's how contentious it seemed -- the judge ordered Dennis and Kimberly to cooperate in deciding who got to use the Range Rover while the divorce was pending.
But in the new documents Kim made it clear she has no desire to pursue the divorce ... and the judge has agreed to dismiss. So marriage back on ... at least for now.