Bam Margera -- HOSPITALIZED After 100-Ft Kayak Fall
Bam Margera
HOSPITALIZED After 100-Ft Kayak Fall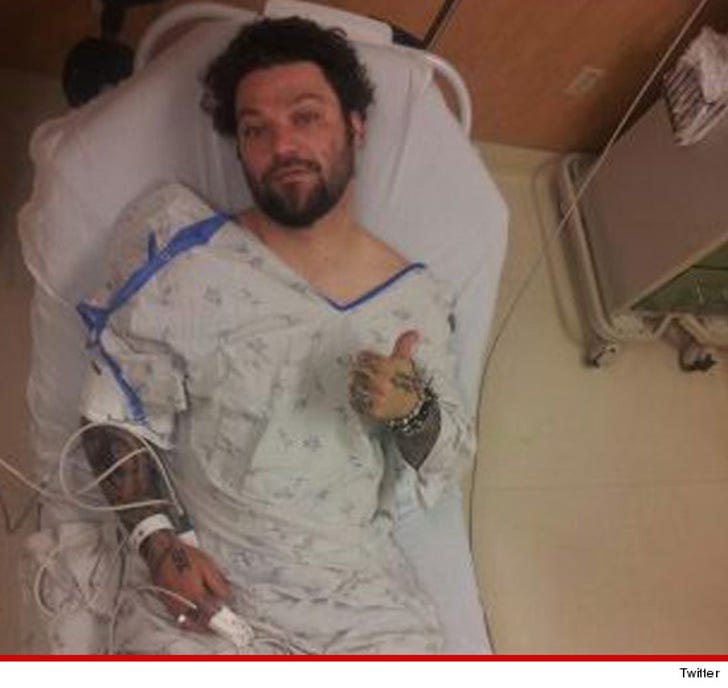 Breaking News
In his latest desperate bid for a Darwin Award, Bam Margera kayaked off a 100-foot cliff in Oregon two days ago ... and he landed his ass in very familiar territory ... the hospital.
Bam tweeted the picture yesterday, claiming he had to undergo an emergency hernia operation following the tandem kayak stunt with pro kayaker Steve Fisher.
It's unclear if Fisher was also injured during the fall -- but one thing's for certain ... they're both really, really stupid.