Kardashian Sisters -- We're Not Shameless Snake Oil Peddlers!!!
Kardashian Sisters
We're Not Shameless
Snake Oil Peddlers!!!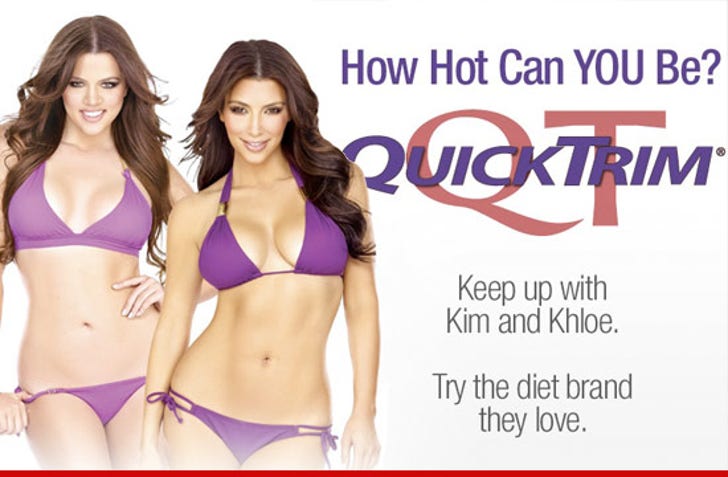 EXCLUSIVE
The Kardashian sisters did NOT sell bogus diet pills to millions of gullible consumers ... they just coaxed 'em into buying them -- this according to new legal docs, obtained by TMZ.
Kim, Kourtney, and Khloe Kardashian just filed their response to a $5 million lawsuit that accuses them of peddling lies to the public about the diet pill QuickTrim. The product's main ingredient is caffeine, which the FDA has decided is not an effective weight-loss drug.
But Kim & Ko. are now firing back -- claiming they're NOT the sellers of QuickTrim, they're just the pretty faces promoting the product ... so they shouldn't be held responsible for QuickTrim's lies.
The sisters claim there's currently no law that holds spokespeople accountable for false advertising -- and it should stay that way.
The Kardashians want their names dropped from the lawsuit.