Miss Pennsylvania -- Miss South Carolina & Miss Colorado Were TOO UGLY for Top 16
Miss Pennsylvania
Miss SC & Miss CO Were
Too Ugly for Top 16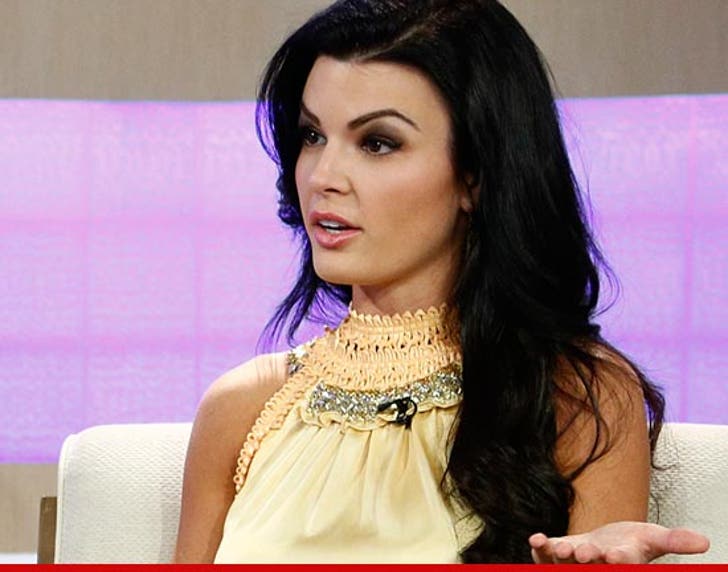 EXCLUSIVE
Miss Colorado and Miss South Carolina shouldn't have made the Top 16 at the Miss USA pageant this year because they lacked in the face ... this according to ex-Miss Pennsylvania Sheena Monnin.
Miss USA organization sources gave TMZ text messages it claims Sheena sent to a pageant official during the Miss USA competition ... in which Sheena first says the competition was rigged.
In the text exchange, Sheena writes, "Colorado? South Carolina? I'm done. This is ridiculous. It's obviously rigged so the girl they want can shine; they kept several beautiful girls out for that reason."
Miss USA sources believe the text messages show Sheena's conspiracy theory is emotionally-motivated ... NOT based on any facts ... and is therefore BS.
Sheena has recently claimed she learned another contestant saw a secret Miss USA document which contained the names of the Top 5 finalists before they were announced ... and even though Sheena never personally saw the document, she refuses to admit she could be wrong.
(The Miss Universe organization has filed a defamation claim against Sheena for making the allegation.)
The texts don't exactly disprove Sheena's rigged theory -- but they DO show how shamelessly catty pageants are behind the scenes.
Calls to Monnin, Miss CO Marybel Gonzalez, and Miss SC Erika Powell were not returned.
For the record, we think they're hot.