Usain Bolt -- I'm The Greatest Athlete Who EVER LIVED!!
Usain Bolt
I'm The Greatest Athlete
WHO EVER LIVED!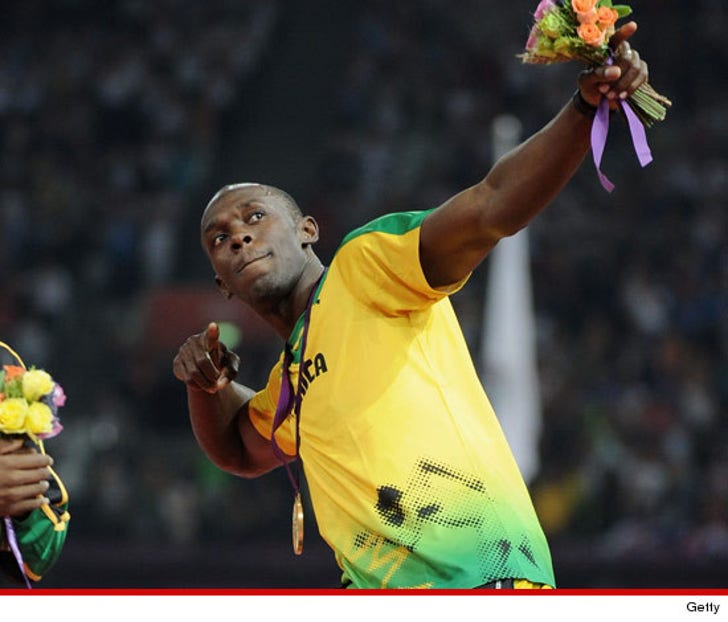 Breaking News
Usain Bolt is the GREATEST athlete in the history of all mankind ... so says Usain Bolt ... who just CRUSHED everyone in the 200 meter final.
*Sidenote -- don't bitch about the "spoiler" ... it happened ... get over it.*
Anyway, moments after he captured gold, Usain modestly touched on his accomplishments ... reportedly telling the media:
"I'm now a legend. I'm also the greatest athlete to live."
Bolt also gave the ol' tip of the hat to American sprinting legend Michael Johnson ... adding, "I am in the same category as Michael Johnson. I'm honored. It's all about Michael Johnson for me."
So ... greatest athlete ever? Better than Ali? Better than Michael Jordan? Jim Thorpe? Michael Phelps? Pele?