Prince Harry -- Chasin' Vegas Bikini Babes AFTER Naked Romp
Prince Harry
Chasin' Bikini Babes
AFTER Naked Romp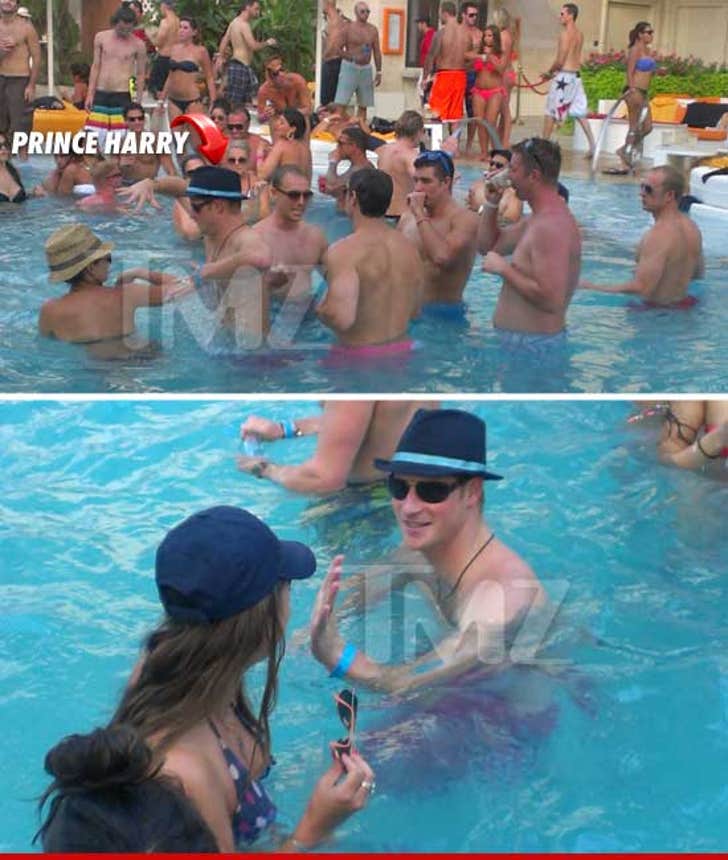 EXCLUSIVE
Prince Harry was still jonesin for ladies following his naked hotel party in Vegas ... 'cause later that weekend, he was back at the pool scene flirtin' with a bunch of bikini babes.
Harry hit the Encore Beach Club at the Wynn Hotel on Sunday ... where he was playfully splashing around with one girl and high-fiving another ... while hanging in the pool with his buddies.
It's unclear if either of the women were in attendance at His Royal Highness' naked billiards tournament that went down in the Prince's VIP suite Friday night.
Prince Harry ... greatest royal ever.