Hollywood Undead -- Ex-Singer Sues Band Over 'Brutal' Beatdown
Hollywood Undead
Ex-Singer Sues Band
Over 'Brutal' Beatdown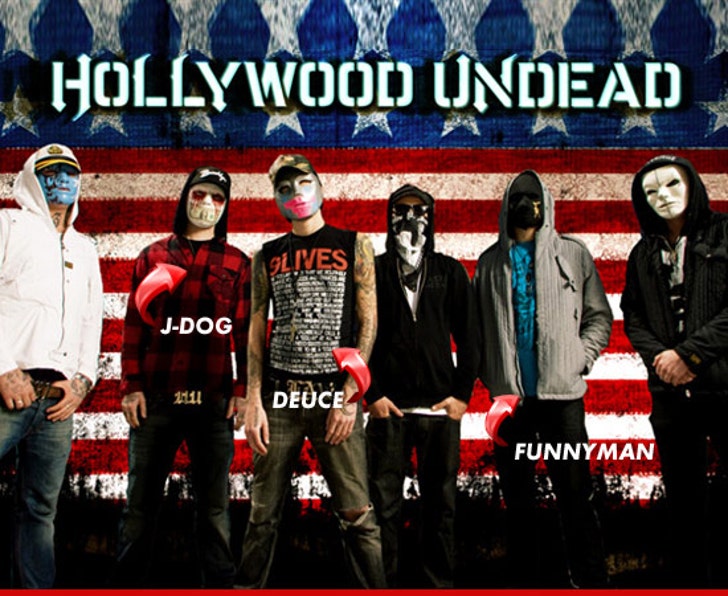 EXCLUSIVE
Former Hollywood Undead singer Aron "Deuce" Erlichman didn't just quit his band ... he's now SUING them for assault and battery -- claiming they ambushed him outside an L.A. club ... and beat the holy hell out of him.
TMZ broke the story ... Erlichman filed a police report against ex-bandmates Dylan "FunnyMan" Alvarez and Jorel "J-Dog" Decker earlier this year, claiming they jumped him outside Angels & Kings in Hollywood on May 25th ... punching, kicking, and stomping him.
Now, he's filed a lawsuit against them and others -- claiming the "brutal" attack caused permanent damage to him and his friend, who was also allegedly victimized in the beating.
Erlichman -- repped by courthouse colossus Donald Karpel -- is suing for unspecified damages.
Calls to the Hollywood Undead were not returned.