The Ataris Ex-Drummer -- I'm NOT a Drunk ... But I Did SUCK
The Ataris Ex-Drummer
I'm NO Drunk ...
But I Did Suck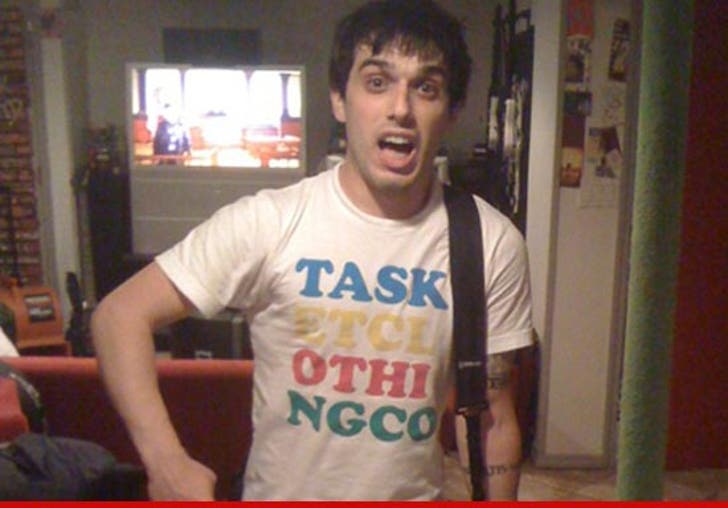 EXCLUSIVE
The Ataris' ex-drummer Rob Felicetti -- who got ATTACKED on stage by his lead singer last weekend -- is flatly denying he has a drinking problem ... telling TMZ, the singer's drum-smashing outburst was completely unjustified.
No surprise, Rob says he's officially quitting the band after singer Kris Roe's crazy guitar-throwing drum-kicking meltdown -- which was caught on tape -- telling us, Kris' "actions were petty, uncalled for, inexcusable, immature, and an embarrassment to both bands and fans alike."
Felicetti admitts he was having "an off night" but calls Roe's outburst "tantamount to that of an 11-year-old girl unable to obtain tickets to a One Direction concert." (No offense to 1Ders)
He also says Roe's video apology to fans -- in which he accuses Felicetti of over-boozing -- is all lies.
Felicetti tells us no one in the band, including himself, had a drinking problem ... and it was never discussed until Kris tried making the ole "rock-n-roll" excuse "for throwing a drum set at another human being … namely me."
He adds, "Never have I felt more violated or betrayed by someone I once called a friend."