Detroit Tigers -- It's All About the Chicken This Year
Detroit Tigers
It's All About
the Chicken This Year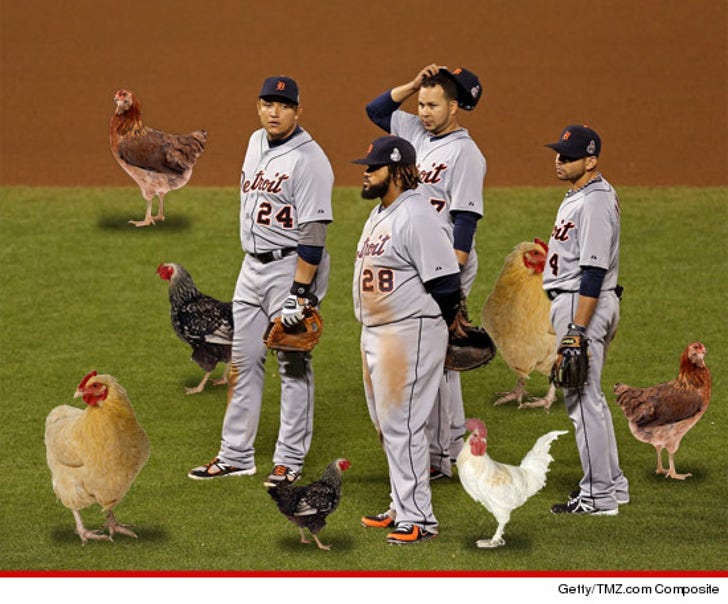 EXCLUSIVE
The Detroit Tigers don't want a repeat of their devastating 2006 World Series loss, so they made a major change in how they do things -- and that change is eating more chicken.
TMZ spoke with a Tigers clubhouse rep who tells us a chef comes in and cooks for the players every day and the menu is pretty expansive -- we're talkin' hamburgers, jambalaya, Chinese food, eggs, fresh fruit, soup, Kobe sliders, mac and cheese ... the works.
But the biggest item on the menu is chicken and lots of it. The rep says chicken breast is always available for breakfast and there's always a baked chicken for lunch too, as a healthy option.
The rep says the major difference between the Tigers' menu during their failed 2006 Series run and this year ... "more chicken."
It better pay off soon ... the Tigers are 0-2 against the Giants.