Nightclub to 'Glee' Star Amber Patrice Riley -- You Don't Pay ... You Don't Get In
Nightclub to 'Glee' Star
You Don't Pay ...
You Don't Get In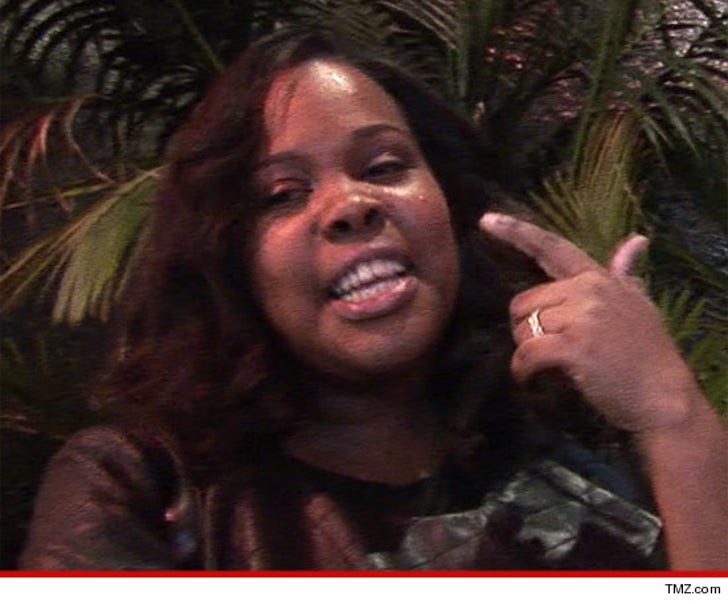 EXCLUSIVE
"Glee" star Amber Patrice Riley threw a childish self-important temper tantrum last night at a NYC nightclub -- all because the club refused to supply her 30-PERSON party with an arsenal of free booze -- this according to the nightclub in question.
In case you missed it, Amber went off the rails on Twitter last night when WIP nightclub put the kibosh on her party plans -- writing, "Never in my life have I dealt with such disrespect. That club @WIPNewYork on Vandam street, they are CROOKS and LIARS!"
FYI -- WIP nightclub is the place where the infamous Drake vs. Chris Brown brawl went down earlier this year.
But a rep for WIP says the club wasn't being unreasonable when it refused admission to Riley and her massive entourage.
The rep tells TMZ, "Ms. Riley's team had contacted management before her arrival to work out her table arrangements which included the purchase of bottles as well as a bottle on the house. Upon arrival, her party of 30 people refused to purchase any bottles, so they did not enter."
It's almost like they're in business to make money. Calls to Amber's camp weren't returned.