Hugh Hefner & Crystal Harris -- We Got Our Marriage License!
Hugh Hefner & Crystal Harris
We Got Our Marriage License!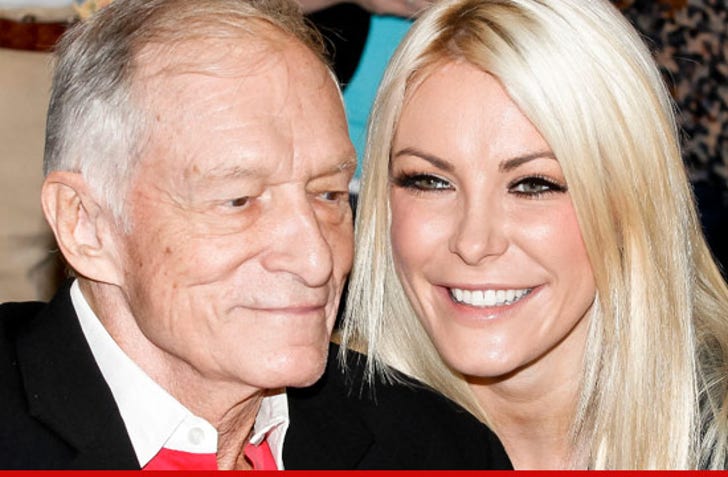 EXCLUSIVE
Hugh Hefner wasn't BS'ing when he got engaged to Crystal Harris ... again -- a year after she abruptly ended their previous engagement -- because TMZ has learned, the couple just went to a courthouse to obtain a marriage license.
Sources tell TMZ, Hef and Harris dropped by the Beverly Hills Courthouse this morning to obtain the necessary paperwork in order to make their New Year's wedding ceremony official.
TMZ broke the story ... the re-engaged couple are planning to tie the knot during an intimate ceremony on New Year's Eve at the Playboy Mansion.
Harris moved back into the Mansion earlier this year, and we're told she and Hef have been on fantastic terms ever since.
A big change from last June -- when Harris canceled the couple's previous engagement just 5 days before their big wedding.