Dr. Conrad Murray's CRYING VOICEMAIL -- I'm in Constant Pain
Dr. Conrad Murray's
CRYING VOICEMAIL
I'm in Constant Pain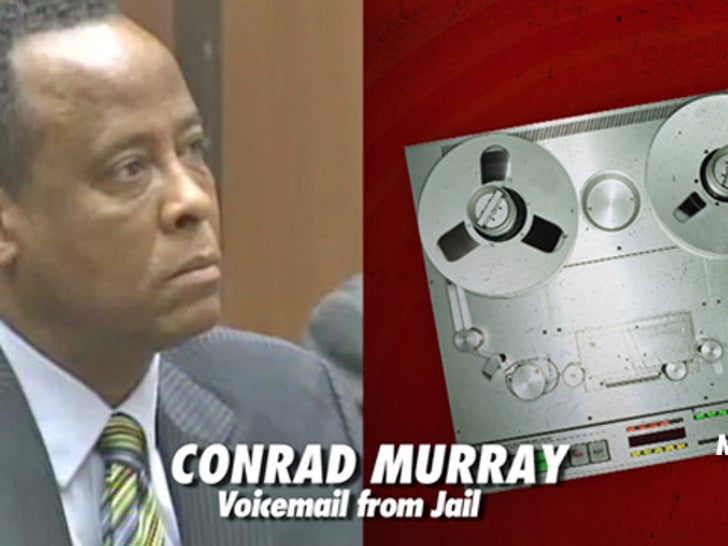 Jail has broken Dr. Conrad Murray ... physically and mentally ... this according to The Doc himself, who's been calling everyone he knows HYSTERICALLY CRYING and complaining that he's in "constant pain."
TMZ has obtained one of the voicemails Murray recently left for a friend ... in which he sobs uncontrollably and begs for someone to save him.
During the message, Murray says, "I can't sleep now ... it's very hard ... I'm in constant pain ... can someone please help me please!?"
Ironic, since sleep trouble is why he's in jail in the first place -- only it was Michael Jackson who couldn't catch some zzzzs.
Murray says he's been crippled by a devastating shoulder injury -- "I can't use my hands anymore ... I have no more use of my arms."
The Doc says he's been calling everyone he knows for help -- but no one picked up.
Murray pleads to his friend to call Sheriff Baca for help -- "Ask him to please see me, maybe he don't know what happens in here."
FYI -- Murray is scheduled to be released by the end of the year, but Sheriff Baca could release him into home confinement before then ... if he feels like it.