Justin Bieber's Ferrari Pulled Over AGAIN!!!
Justin Bieber's Ferrari
Pulled Over AGAIN!!!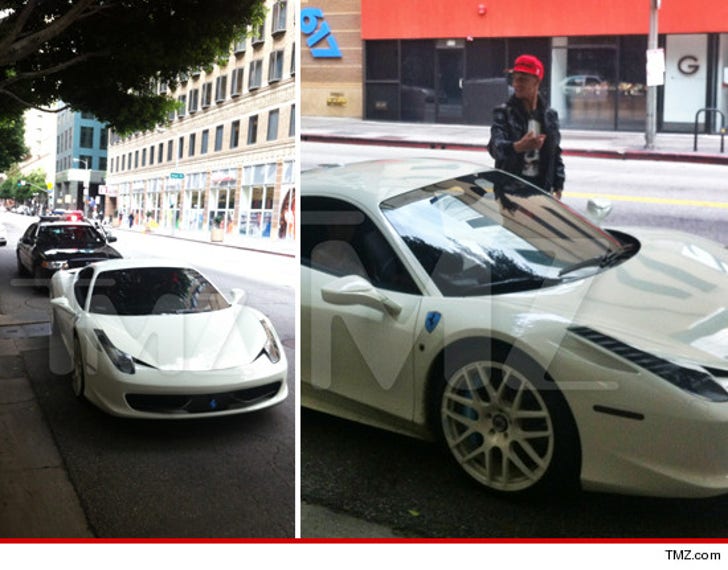 EXCLUSIVE
Stop us if you heard this one before ... Justin Bieber's pal Lil Za was pulled over today while driving Bieber's white Ferrari ... TMZ has learned.
According to an eye witness, the car pulled up to a Chipotle around noon in downtown Los Angeles when Za dropped off a female passenger and then took off. The witness says he saw the car make a u-turn ... and moments later, cops pulled the car over.
The witness says Za was given a ticket and, after about 20 minutes, sent on his way.
Bieber was not there at the time.
As TMZ first reported, Lil Za was pulled over early Friday morning (see below) and cited for driving without a license. He could have been arrested then, but cops cut him a break.