Chris Brown -- Ungracious in Grammy Defeat to Frank Ocean
Chris Brown
Ungracious
in Defeat to Frank Ocean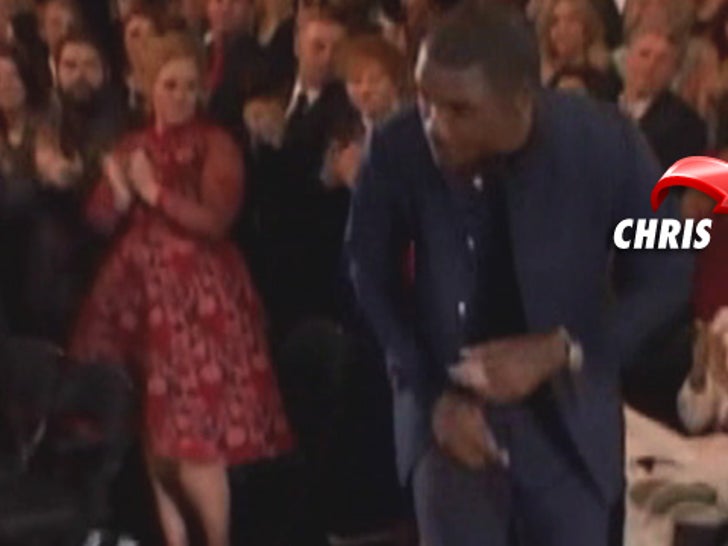 Chris Brown handled his Grammy defeat to Frank Ocean last night with dignity and class ... KIDDING!!! ... he was totally disrespectful.
Ocean edged out Brown and Miguel to capture the award for Best Urban Contemporary Album. While most people stood and applauded Ocean ... Brown stayed in his seat -- which just happened to be front row and center, in clear view of the cameras.
It's worth noting ... Miguel didn't stand to congratulate Ocean either.
Must be something in the water.