Octomom -- Bizarre, Disturbing, Drug-Fueled Conduct (VIDEO)
Octomom
BIZARRE, DISTURBING,
DRUG-FUELED CONDUCT (VIDEO)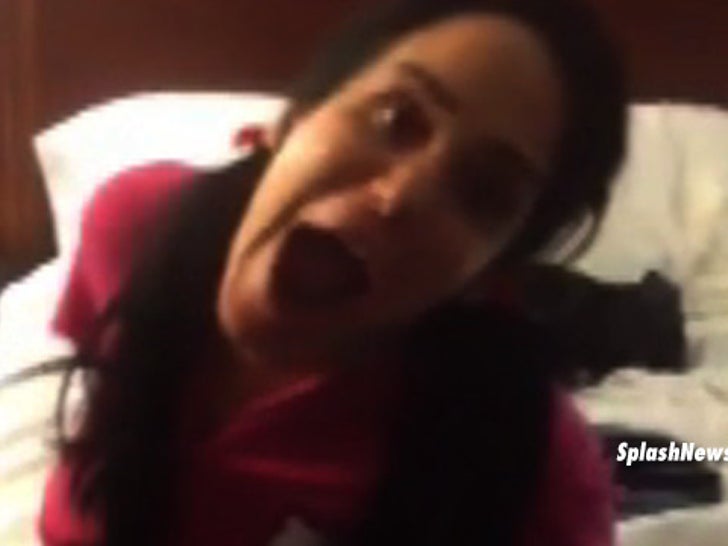 Octomom's friends say she's hit rock bottom again, because she's exhibiting the exact same bizarre, dangerous conduct that was caught on tape and just obtained by TMZ.
We broke the story ... Octo is getting high again after obtaining a medical marijuana card. Her friends say she's playing with fire because she's had drug addiction problems that could endanger her 14 kids.
Octomom's friends say she's acting like she did last year, when she was videotaped inside a hotel room with her former manager. She's off the rails, wearing a onesie as she cackles hysterically, cradling a drink. We're told the video was shot in the throes of her substance abuse problems ... before she went to rehab.
Some of her friends tell TMZ ... she's acting like this again, and they fear she's incapable of caring for her brood.