Sharon Osbourne -- 'Suck' It NBC! I'm Off Peacock For Life
Sharon Osbourne to NBC
'Suck' It!
I'm Off Peacock For Life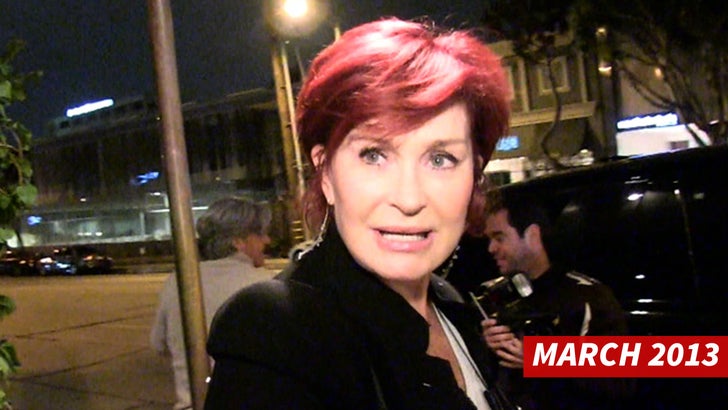 TMZ.com
Sharon Osbourne took a vicious parting shot at NBC -- the day after the network rolled out its new "America's Got Talent" judges -- and made it clear ... you'll NEVER see her face on the Peacock again.
Sharon was leaving Madeo when she shot down rumors she quit 'AGT' over a feud with fellow judge Howard Stern -- and lay blame squarely on NBC for dissing her son.
As we previously reported, NBC cut Jack Osbourne from a reality show last year -- and Sharon believes they did it because he was diagnosed with Multiple Sclerosis.
So, we asked Sharon if she's willing to let bygones be bygones, and she said ... "Over my dead body!"
But that was just the start ... once you see Sharon's full response -- which involves her ass -- it's obvious she won't be popping up on "Celebrity Apprentice," "Whitney," "Days of Our Lives" (yeah, that's still on), etc ...