Sharon Osbourne Pleads With 911 -- Send Me Your Best Firemen!
Sharon Osbourne
Pleads with 911 ...
Send Me Your Best Firemen!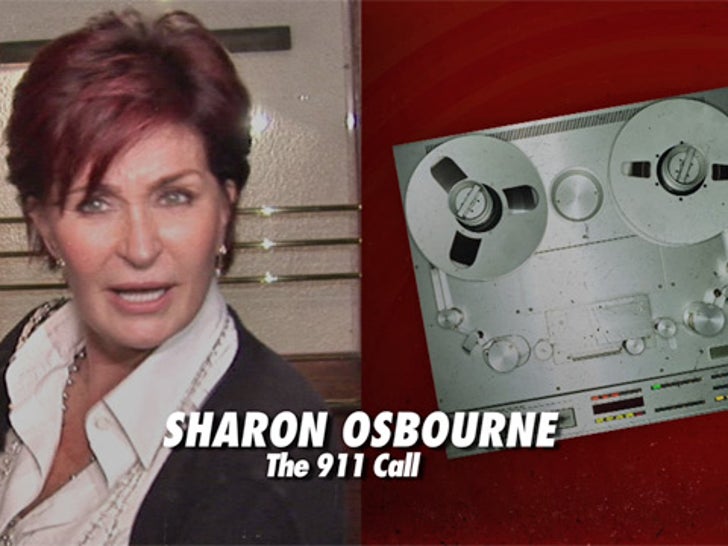 An exasperated, breathless Sharon Osbourne called 911 after a rogue candle torched the living room of her Bev Hills home ... and we have the tape.
TMZ broke the story ... the living room became an inferno last month after she left a candle burning, before tucking in for the night. No one was injured, but the flames did significant damage.
In the 911 call -- placed in the wee AM hours ... a stressed-out Sharon tells the dispatcher, "We had a fire in my room ... it was a candle."
She then politely asks, "Do you think you can send a fireman?"
Lucky for her ... Beverly Hills firemen are quick, and mostly handsome.