Billy Crystal to Seth MacFarlane -- Don't Sweat Oscar Haters ... Everyone Gets Ripped
Billy Crystal to MacFarlane:
Don't Sweat Oscar Haters ...
EVERYONE Gets Ripped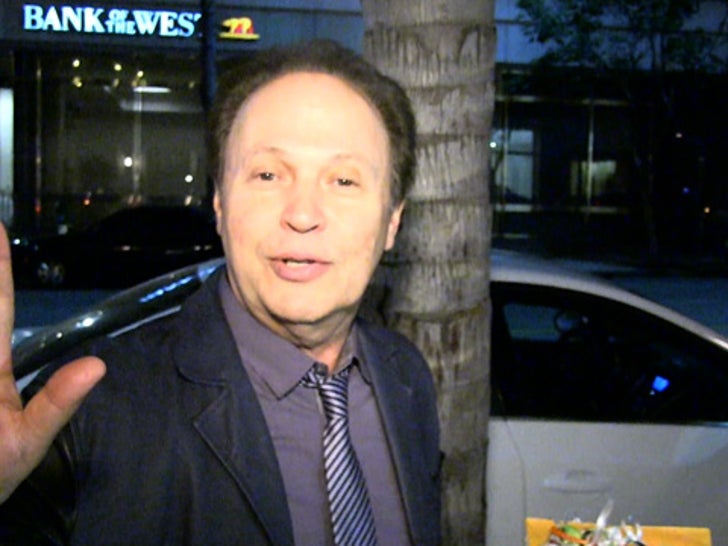 Billy Crystal doesn't feel the LEAST BIT bad for Seth MacFarlane for all of the crap he took for his performance as Oscars host this year ... telling TMZ dealing with haters is simply part of the gig.
Crystal was leaving a birthday dinner at Spago this weekend (he'll be 65 on Thursday) ... when we asked if he thought the critics were being too hard on the "Family Guy" creator for all of the boob, race, and Kardashian jokes he made at the Oscars (some of which were hilarious BTW).
But Crystal -- considered the GREATEST awards show host of all-time -- shrugged it off like it was no big deal ... telling us, "Everyone gets a hard time who does a show."
Billy didn't just make a good point -- he also gave us a pretty solid up-top high five.