Lindsay Lohan Hits Chanel -- I NEED MY FIX BEFORE REHAB!!
Lindsay Hits Chanel
I NEED MY FIX
Before Rehab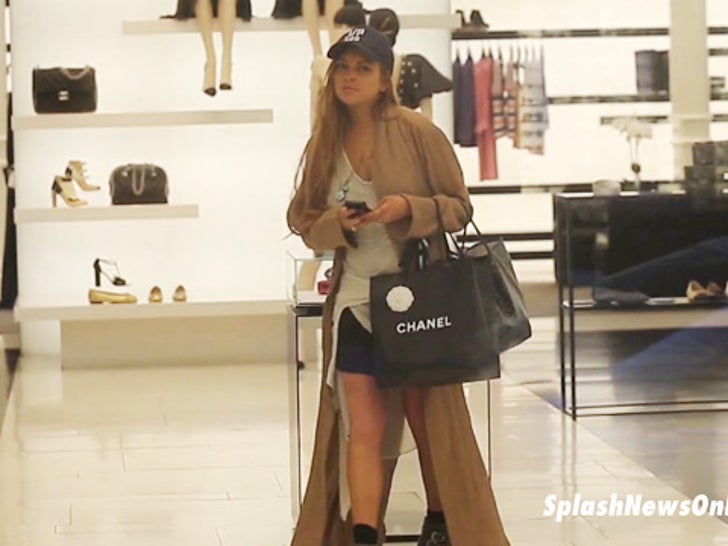 Lindsay Lohan was fiending last night ... not for drugs or alcohol ... for expensive designer clothes -- so she hit up Chanel for a last-minute pre-rehab shopping spree.
Lohan -- accompanied by an entourage -- hit up the Chanel store in NYC last night, where she browsed the high-priced inventory ... before leaving with a bag full of new stuff.
As we previously reported, Lohan was SUPPOSED to enter Seafield Center rehab facility in Westhampton Beach, New York this morning ... but she's refusing and we're told she's en route to a different rehab facility in Newport Beach, CA.
No matter where she ends up ... at least she'll have a fabulous wardrobe.