'Honey Boo Boo' Wedding: Star Mama June -- I'M GETTIN' MARRIED!!!!!
Mama June
I'M GETTIN' MARRIED!!!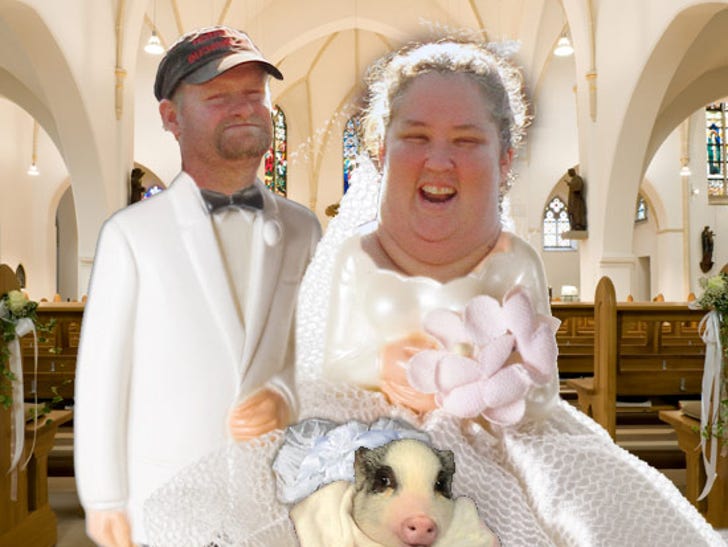 Sorry gentlemen, Mama June is officially off the market ... 'CAUSE SHE'S FINALLY GETTING MARRIED ... TMZ has learned.

In just a few hours, the "Honey Boo Boo" star is gettin' hitched to her special man friend Sugar Bear ... for a special Cinco de Mayo wedding fiesta!
FYI -- Mama (real name June Shannon) and Sugar Bear (real name Mike Thompson) met in an online chat room 9 years ago ... hit it off, shacked up, popped out a now-famous kid -- Alana "Honey Boo Boo" Thompson.
But this ain't gonna be no private small shindig -- according to the wedding invitation, obtained by TMZ, cameras will be rolling during the ceremony ... and will most likely air on TLC.
In fact, wedding guests have been warned -- "No cell phones, cameras, or outside video taping will be allowed."
Fun Fact -- we're told the people working the wedding have been instructed to show up in full redneck attire (either hot pink or camo clothing).