Snooki -- Chris Christie Hates My Guts
Snooki
Chris Christie Hates My Guts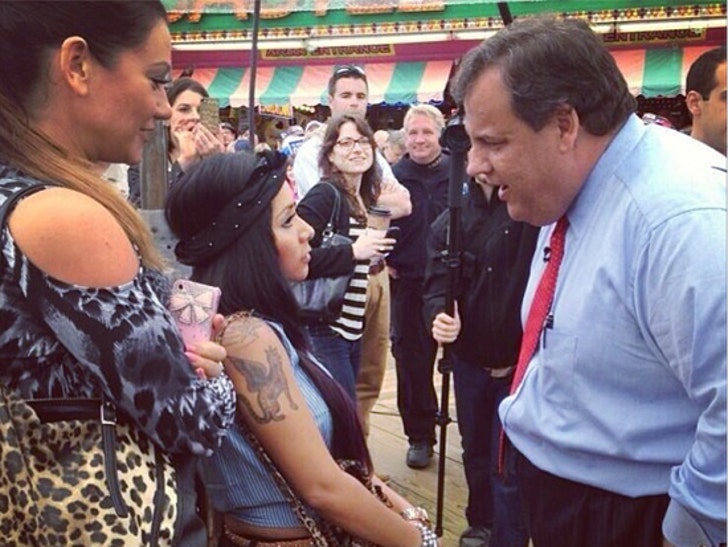 Gov. Chris Christie hates Snooki more than Snooki hates sobriety ... so says the MTV star ... and it couldn't have been more apparent during an awkward encounter in NJ moments ago.
Christie and Snooki came face-to-face on the Seaside Heights boardwalk after taping separate segments for the "Today" show.
During the exchange, Snooki complains that Christie is standing too close to her ... so Christie comically leans in even closer.
After Christie extended a handshake to the "Jersey Shore" star -- who was flanked by JWoww and Deena Cortese -- Snook tells CC, "I just wanted to meet you, and just, hope you start to like us."
As Snooki walks away, she pulls the "I hate your guts" face ... it's classic.
After the encounter, Snook tweeted a photo of the meeting -- and wrote, "Getting told why we are bad for jersey. Amazing."