Marilyn Manson Dedicates Song to Paris Jackson -- 'Disposable Teens'
Marilyn Manson Dedicates
Song to Paris Jackson
'Disposable Teens'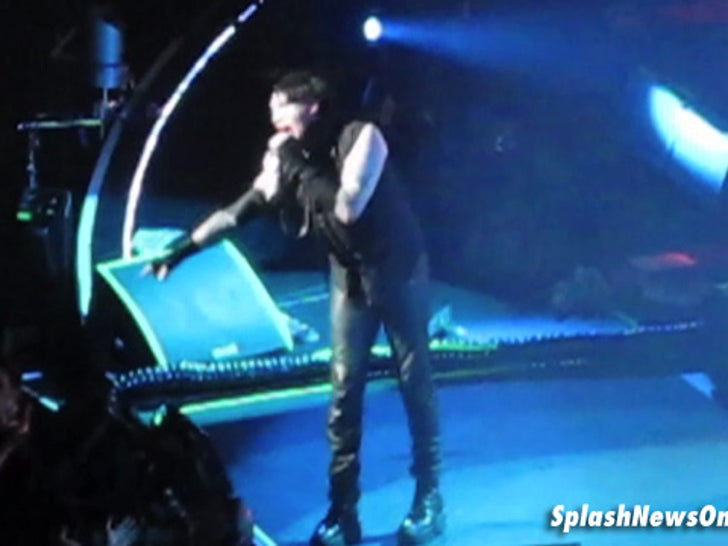 Marilyn Manson dedicated a song to Paris Jackson at his concert in L.A. last night ... a song called "Disposable Teens" -- a track about a teenager who's angry with society.
Manson's dedication was simple -- just telling the crowd, "This song is for Paris Jackson."
The rocker then launched into "Disposable Teens." Here's a sampling of some of the lyrics:
"And I'm a black rainbow ... And I'm an ape of god ... I've got a face that's made for violence upon ... And I'm a teen distortion ... Survived abortion ... A rebel from the waist down."
"You say you wanted evolution ... The ape was a great big hit ...
You say you want a revolution, man ... And I say that you're full of sh*t."
We broke the story ... hours before Paris took a meat cleaver to her arm at her Calabasas home earlier this week, she "threw a fit" because she wasn't allowed to attend a Marilyn Manson show.