Tim Tebow to the Patriots -- Belichick Yo'Self
Tim Tebow
Belichick Yo'Self
QB to Sign with Patriots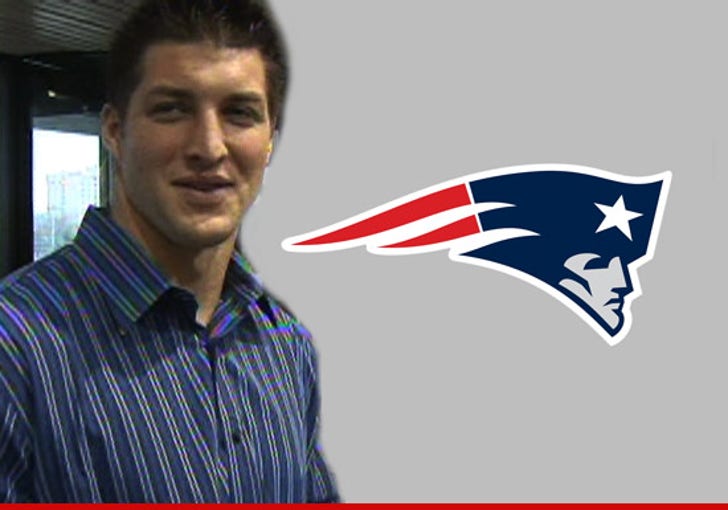 Breaking News
Tim Tebow's prayers have been answered ... 'cause the former Heisman Trophy winner is reportedly all set to ink a deal with the New England Patriots.
The details surrounding the deal are still unclear ... but according to ESPN, Tebow is expected to report to minicamp TOMORROW.
Chances are ... Tebow won't ever play a down at QB, 'cause there's this guy on the team named Tom Brady ... but clearly, coach Bill Belichick's got a plan for the guy.
After his departure, most NFL experts believed Tebow's days in the NFL were over.
But like some other people Tim's familiar with, his career is experiencing an unexpected resurrection.