Conrad Murray: Michael Jackson Hired Me and Hated AEG
Conrad Murray
MJ Hired Me
And Hated AEG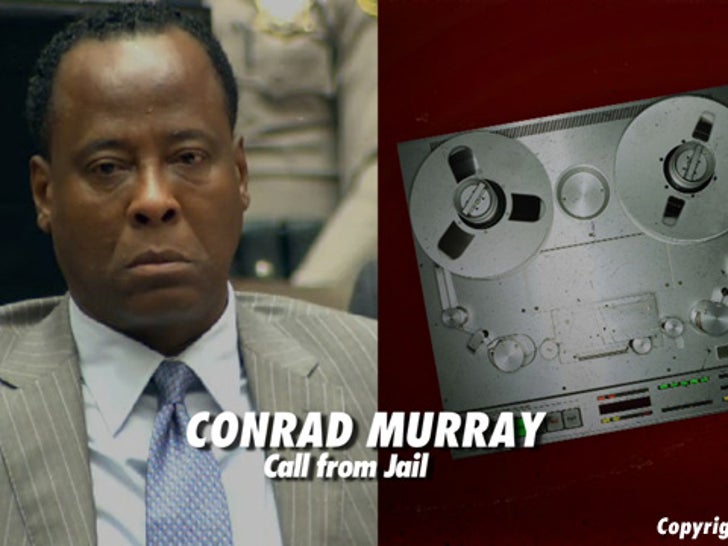 Michael Jackson -- NOT AEG -- hired Dr. Conrad Murray and MJ actually kept AEG at complete arms length on issues of medical treatment, because he felt a bunch of snakes ran the concert promotion company ... and these are the words of Conrad Murray captured on tape.
TMZ has obtained a voice mail Murray recently left on a friend's answering machine. If it were testimony in the wrongful death trial, it could be explosive. Among other things, Murray says:
-- Michael personally offered him the job of being his doctor on the "This Is It" tour
-- AEG actually wanted to hire a less expensive doctor, but Michael got his way with Murray
-- AEG never ordered Murray to give MJ any specific medical treatment. All requests came from Michael
-- AEG was not even aware of the medical treatment Michael was receiving. This point is critical
-- Michael despised AEG and referred to people who worked for the company as "snakes"
-- Michael had particular disdain for "This Is It" producer/director Kenny Ortega. MJ said he hated Ortega, who had no idea how much pain he was inflicting on Michael with the breakneck pace.
And Michael's venom extended to his family. Murray claims during the Jackson 5 Pay for View project, Joe (whom he called Papa Bear) demanded $1 million. Katherine (whom he called Mama Bear) also wanted $1 mil. And each of the brothers wanted $500k.
You gotta hear the audio.