Honey Boo Boo -- MY FIRST DRAG SHOW ... At Gay Burger Joint!
Honey Boo Boo
MY FIRST DRAG SHOW
... At Gay Burger Joint!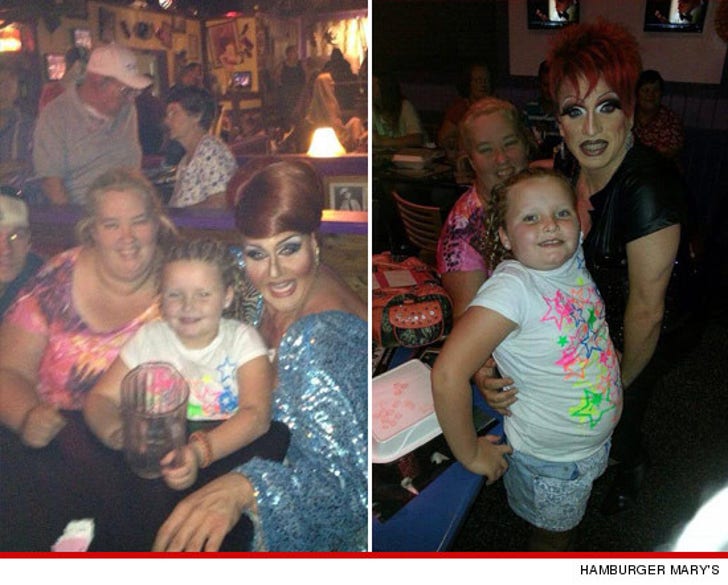 EXCLUSIVE
Honey Boo Boo hit up a popular gay hamburger joint in Florida this week for her very first drag show … then stuck around for the ballsiest game of Bingo she ever played … and TMZ has the pics.
7-year-old Alana Thompson – along with Mama June and Uncle Poodle – hit up Hamburger Mary's in Jacksonville on Tuesday for a couple of rounds of Drag Queen bingo … it's just regular bingo, with a little more duct tape.
Sources at the restaurant tells us … the Boo Boo bunch had a blast – and were so popular inside the joint, people were hitting the gang up for pictures and autographs.
In fact, so many people wanted a piece of the reality stars – they decided to whip out a tip jar … and promised to donate any money they raised to a charity dedicated to fighting cyber-bullying.
Anyway, here's one last drag queen joke: