Joan Rivers -- Threatens Lawsuit Over Michael Lohan's 'Cutting' Remarks
Joan Rivers
Threatens Lawsuit
Over Michael Lohan's 'Cutting' Remarks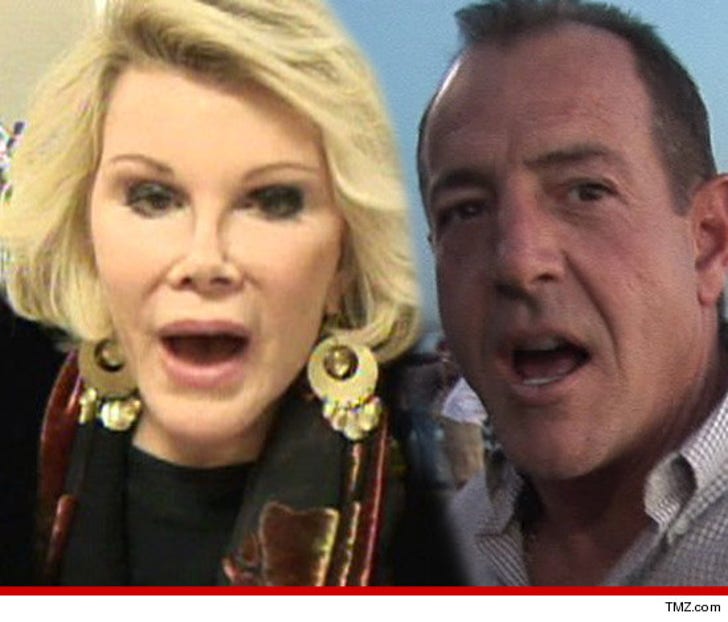 EXCLUSIVE
Joan Rivers fired the opening shot at Lindsay Lohan, but says Michael Lohan crossed the line when he responded by calling Joan an addict ... to plastic surgery ... and she's ready to sue him for it.
TMZ spoke to Joan after MiLo ripped the "Fashion Police" host for making drug jokes about Lindsay. Michael claimed Joan is hooked on needles (i.e. botox) and cutting/self-mutilation (i.e. plastic surgery).
Now, Joan has a double-barreled response to Michael. First, attacking him for even defending Lindsay -- saying, "It's a little late to become a concerned parent."
Then also throwing down a legal threat, adding ... "As for 'cutting' it is totally not true and if he ever says this again, I will sue."