George Zimmerman's Legal Defense Money -- Estranged Wife Gets Big Chunk
George Zimmerman
Estranged Wife Gets Chunk
Of Legal Defense Money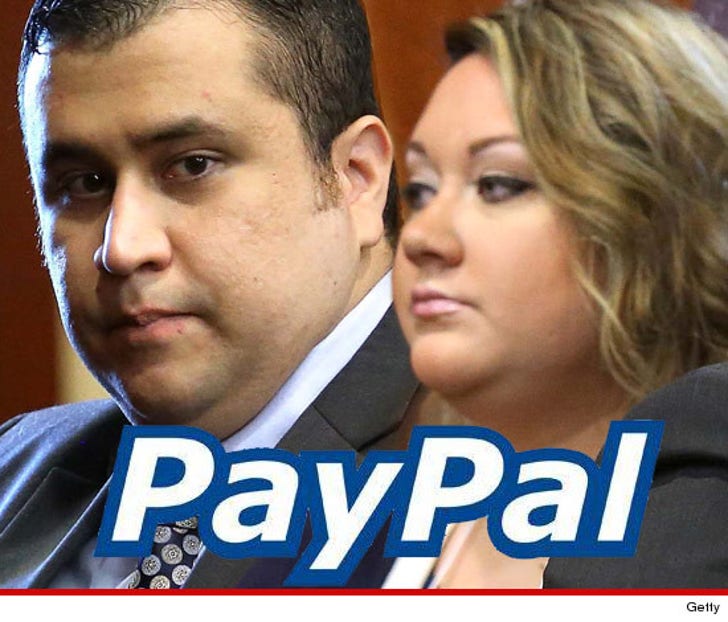 EXCLUSIVE
Some people who believed in George Zimmerman may be pissed off to learn ... a chunk of the money he raised for his legal defense is now going to support his soon-to-be ex-wife ... TMZ has learned.
According to divorce docs that will soon be filed by Shellie Zimmerman, she claims she's getting $4,300 a month in living expenses from the Zimmerman Legal Defense Fund. The couple separated August 13th.
According to the solicitation on PayPal ... the fund is to be used "for George Zimmerman's ongoing living expenses, legal costs, and fees for this matter."
Now it gets a little more complicated. George Zimmerman's official legal defense website says, "Currently George and Shellie are renting a secure residence at a reasonable rate. Their day-to-day living expenses are relatively modest as they want to preserve as many funds as possible for an aggressive defense."
But here's the thing. He won almost 2 months ago, and the site raised more than $300,000. He may still owe money to his lawyers, but the case is over and it's a little weird the $4,300 a month is going to Shellie individually ... not the legal team.