Beakman to Bill Nye -- I GOT YOUR BACK ... Sorta
Beakman to Bill Nye
I GOT YOUR BACK
... Sorta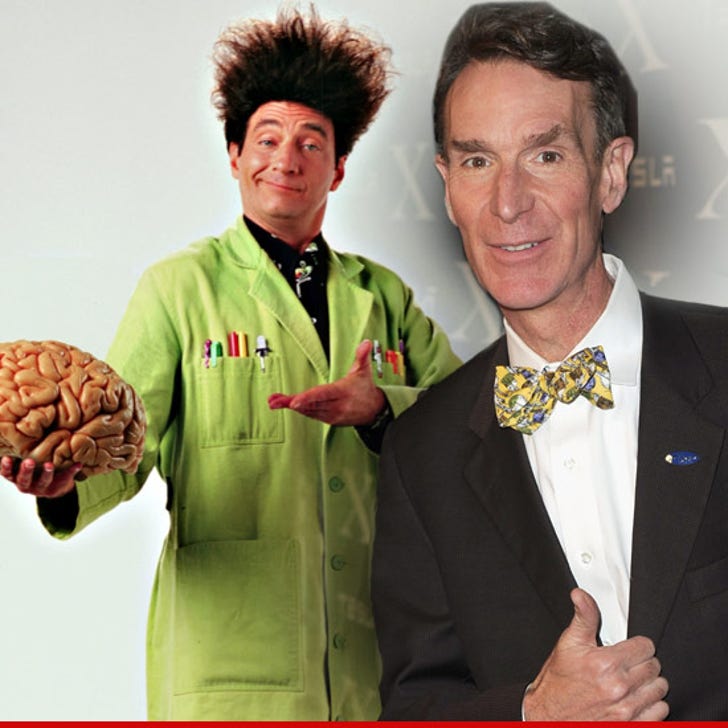 EXCLUSIVE
Apparently, TV scientists stick together like H2 and O (covalent bond joke!) ... 'cause TMZ has learned Beakman (from "Beakman's World") is rooting for Bill Nye on "Dancing with the Stars."
We spoke with Paul Zaloom a.k.a. Beakman ... who tell us he's fired up for his fellow oddball science educator saying, "I hope Bill reps for scientists and shows everyone we can shake our booties too!"
Now for the "sorta" part ... Beakman says he doesn't watch broadcast television ... so he won't actually tune in when Nye hits the dance floor.
As for Mr. Wizard, it's unclear who he's rooting for ... because he died in 2007.