Keyshia Cole's Mom Frankie Lons Sues -- I Got Slammed by Hotel Exit Sign
Keyshia Cole's Mom Sues
I Got Slammed
By Hotel Sign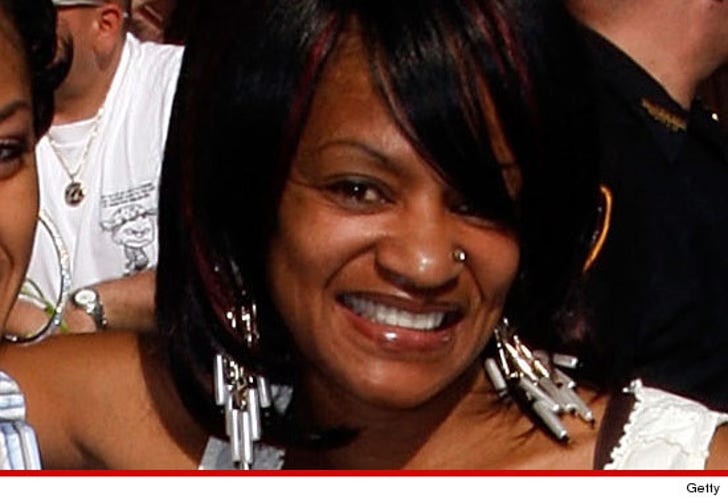 EXCLUSIVE
"Celebrity Rehab" grad Frankie Lons got hammered at an L.A. hotel -- by a falling sign, according to the lawsuit she just filed.
TMZ has learned singer Keyshia Cole's mom filed the lawsuit today against Le Parc Suite Hotel for the alleged violent run-in with the sign back in April.
In the suit, Frankie says she was walking out of the hotel ... just minding her own business ... and when she pulled the door to exit the lobby "a heavy 'EXIT' sign that was hanging loosely" fell and landed on her head.
Frankie claims she suffered severe and permanent injuries -- though the lawsuit doesn't specify what she hurt.
Frankie and her attorney Michael Marzban are seeking damages for medical expenses, loss of earnings -- as well as a little something for her "pain and suffering."