Khloe Kardashian Cracked After Lamar Odom OD Rumors Spread
Khloe Kardashian
Cracked After Lamar OD Rumors Spread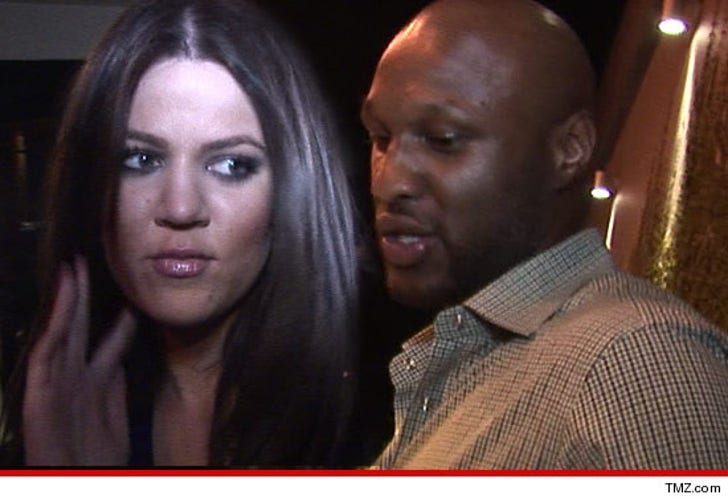 EXCLUSIVE
Khloe Kardashian still has deep feelings for the man she threw out of their house, because TMZ has learned she was terrified after hearing rumors Lamar Odom may have OD'd on crack.
Rumors were circulating late last week that Lamar had OD'd and was dying ... not all that unbelievable considering his drug addiction ... and when Khloe heard about it she freaked.
We're told Khloe "panicked" and began power dialing Lamar's cell phone, but it kept going to voicemail. She then started calling his friends -- a bunch of them -- trying to figure out if the rumor was true.
She finally got Lamar on the phone. He was at their downtown loft and said he was fine and the rumor was false.
We're told at that point Khloe pulled back and reiterated -- Lamar could not come back home unless he got treatment for his drug addiction. The call ended shortly thereafter.
So it seems she still loves the guy ... but had clearly drawn a line in the sand.