Courteney Cox & David Arquette -- Dumping $20 Million Mansion ... 5 Months After Divorce
Courteney Cox & David Arquette
Dumping $20 Million Mansion
5 Months After Divorce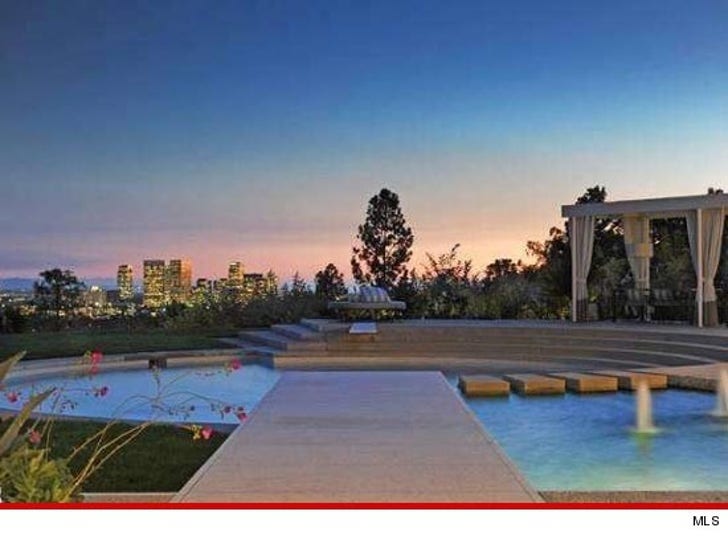 Exclusive Details
Just months after their divorce became official, Courteney Cox and David Arquette are back on the same team ... in an effort to sell their Bev Hills mansion for $20 MILLION!!!!
The couple bought the home together in 2004 -- and lived in the insane 5,500 square foot estate until they split a couple of years ago. Courteney moved out immediately, but Dave still uses the home.
The home had been pocket listed for a while -- but the couple didn't get the number they were hoping for -- so yesterday, they put the home on MLS for all potential buyers to see.
The home is incredible -- located in the super exclusive Trousdale Estates area of BH and has awesome panoramic views. It was also designed by famed architect A. Quincy Jones.
The stats: 5 BR, 6 BA, bi-level living room, floor-to-ceiling windows throughout and a sweet circular swimming pool.
We're told this is the last piece of property Court and Dave own together -- and once they dump it, their real estate relationship is officially kaput.
But that doesn't mean he's out of her life forever -- the couple has a daughter together, Coco, and they've both said publicly that they are determined to stay friends.