Jim Carrey -- Dumb and Dumber To ... THIS IS REALLY HAPPENING!!!
Jim Carrey
Dumb and Dumbness ...
This is Really Happening!!!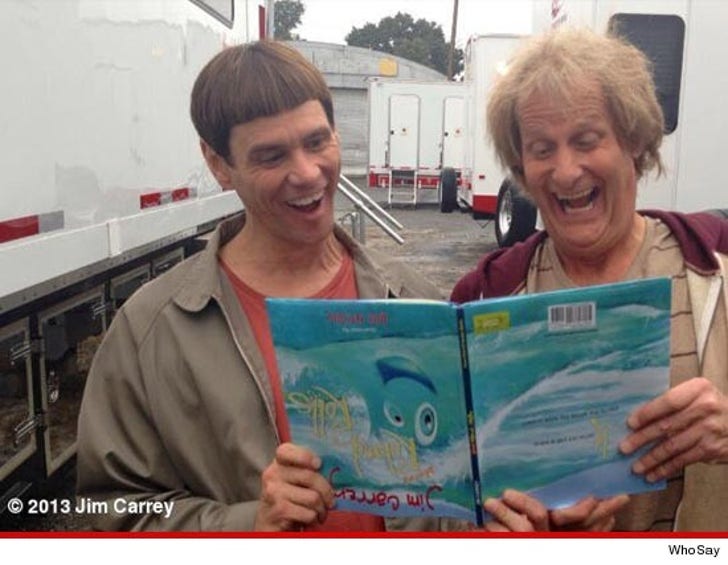 Breaking Fools
Yes, we're saying there's a chance -- in fact, more than a chance ... Jim Carrey just gave the world hardcore proof the "Dumb and Dumber" sequel is really, finally filming.
Jim posted a WhoSay pic of himself and Jeff Daniels -- aka Lloyd Christmas and Harry Dunne -- attempting to read Jim's new children's book called, "How Roland Rolls."
It looks like they're standing in between their trailers on the movie set ... which is a good sign cameras are already rolling on the long-anticipated (almost 20 years now) "Dumb and Dumber To."
Then again, they could just be lost in a trailer park. Either way ... awesome.