Robin Thicke -- Blurred Family Lines, Brothers Talk Him Up
Robin Thicke
Blurred Family Lines
Brothers Talk Him Up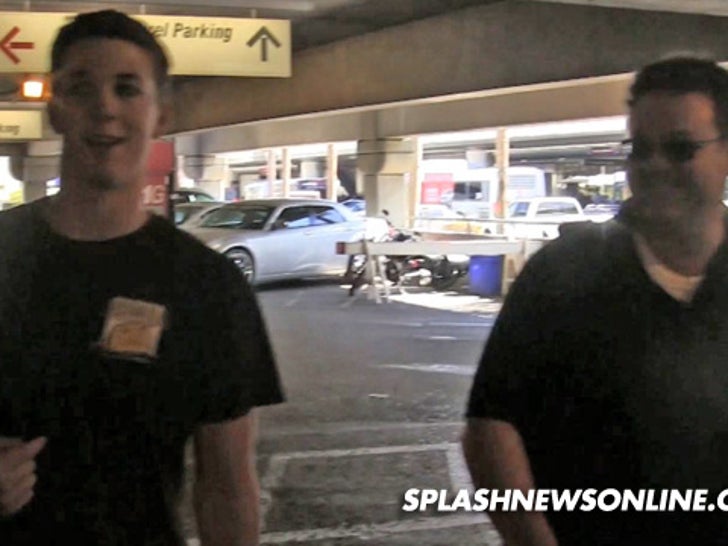 Two of Robin Thicke's brothers blew into L.A. Monday ... one of them looks like Robin. The other ... not so much.
Here's the tale of the tape on Alan Thicke's spawn: Carter Thicke, the younger, uhh ... smaller one ... is the guy doing all the talking in the video. Brennan Thicke is the older, quieter guy in the background.
Brennan has the same mom as Robin -- singer Gloria Loring -- but doesn't look as much like Robin as 16-year-old Carter. Odd, since Carter has a different mom.