Camille Grammer Desecrates BF's Baby Mama in Illegal Recording Lawsuit
Camille Grammer
Desecrates BF's Baby Mama
In Illegal Recording Lawsuit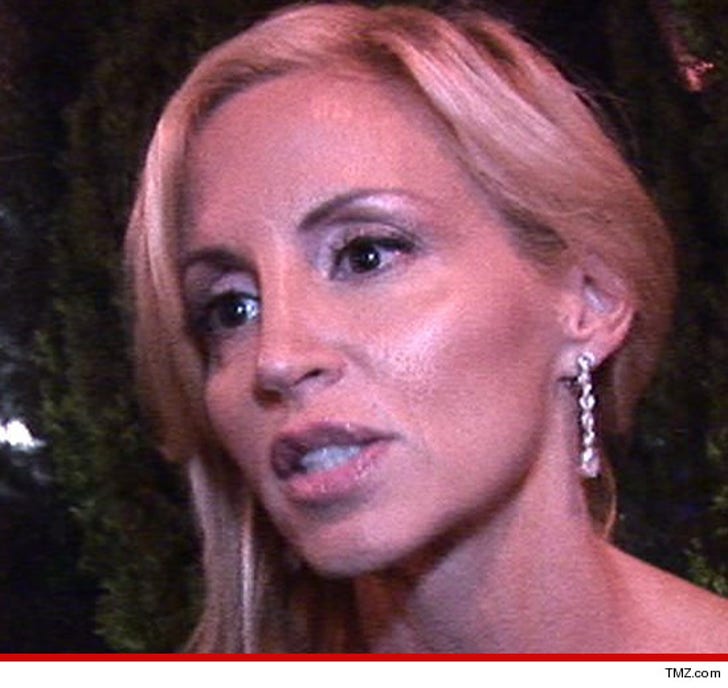 EXCLUSIVE
If Camille Grammer promises to desecrate you, she will desecrate you ... at least that's the lesson her boyfriend's bitter ex just learned in court.
You'll recall, Camille filed a lawsuit against Lisa Chynoweth last year, claiming her boyfriend's ex and baby mama illegally recorded a phone call in which Camille threatened to "desecrate" the woman and her family.
Camille claimed Lisa baited her into making the angry threats, and illegally recorded the conversation without her consent. Lisa then used the recording as ammo in her custody battle with Camille's BF Dimitri Charalambopoulos, making Camille look like a crazy, vindictive person.
Among the threats, Camille said, "I will desecrate you ... I have lawyers that are beyond what you can imagine and they will pull stuff on you and you will be so mortified about your life and your family and what you have done."
The phone call was played during a deposition for Dimitri and Lisa's custody war, and a recording surfaced on YouTube soon after. Camille blamed Lisa for recording and then leaking it.
Camille just won the lawsuit, and she won without a fight, because Lisa never filed an answer to the complaint ... so the judge just issued a default judgment.
Lisa has been ordered never to release the recording in question ever again, as well as NEVER to record Camille without her permission. Period.