Corey Feldman -- SWATTED ... But It's Kinda Funny
Corey Feldman
SWATTED
... But It's Kinda Funny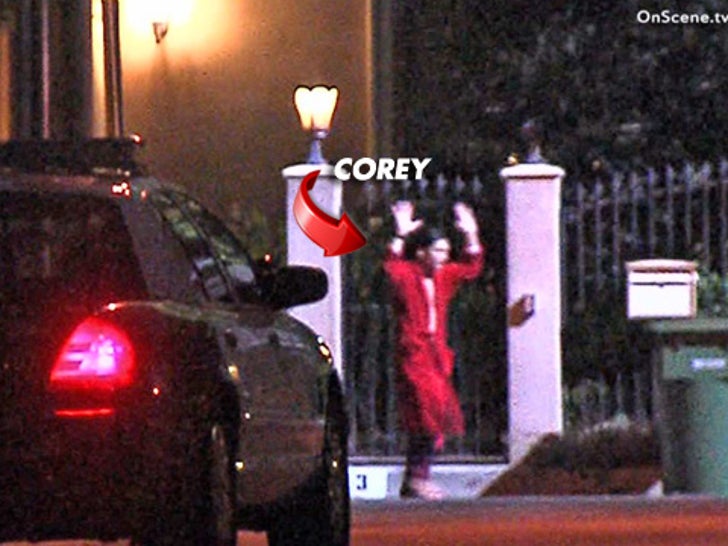 Corey Feldman's pad got swatted last night -- and TMZ has slightly scary (yet hilarious) footage of a bath-robed Corey and one of his "angels" getting the shake-down from cops.
Law enforcement sources tell us LAPD got a call of unknown trouble at Feldman's house -- which he's douchily dubbed the Feldmansion -- and responded around 2 AM with multiple cruisers and a chopper.
Corey quickly came out of the house with his arms raised, and got frisked by cops. In typical Feldman-fashion ... he had not one, but TWO female companions in lingerie ... who were also frisked.
We're told cops searched Corey's place, but left after determining everything was kosher.
Who are we kidding? Yes they are.