Kanye West -- HUGE Celeb Backing in Jimmy Kimmel War
Kanye West
Huge Celeb Backing
In War with Kimmel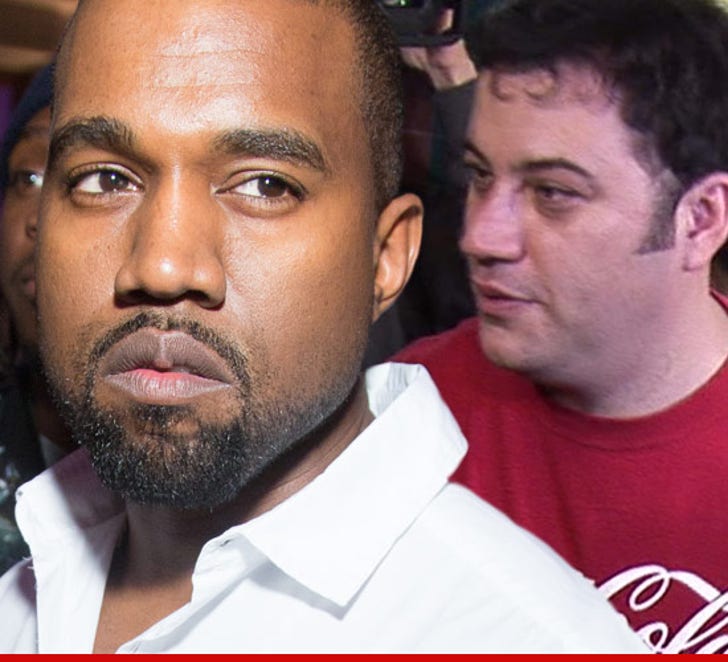 Breaking News
Kanye West just pulled out the big guns -- getting support from mega music mogul Irving Azoff ... who's calling Jimmy Kimmel "a joke" ... for spoofing Kanye.
Azoff stepped in the middle of the Twitter war today by posting a couple of tweets -- one informed Kimmel that "@kanyewest kicked your ass."

Hey @jimmykimmel @kanyewest kicked your ass. You look like a joke trying to exploit this.
— Irving Azoff (@irvingazoff) September 27, 2013
It's impressive backing for Kanye since celebs rarely speak out against each other ... for fear of pissing off someone they might work with in the future.
Then again ... nobody's bigger than Irving ... who, if you don't know, has managed The Eagles, Christina Aguilera, Journey, Fleetwood Mac, Morrissey -- to name a few.
Azoff added another shot at Kimmel ... basically calling him small-time.

@jimmykimmel your low blow comment was uncalled for and shows that you still don't understand the big time.
— Irving Azoff (@irvingazoff) September 27, 2013
By the way, Azoff and Kanye have a clear connection -- Irving is tight with the Kardashians. He even hosted Khloe and Lamar's wedding at his Bev Hills mansion.
Jimmy, time to get on the phone. Matt Damon?