Kanye West -- Paris Paparazzi Don't Suck Like L.A. Photogs!
Kanye West
Paris Paparazzi Don't Suck
Like L.A. Photogs!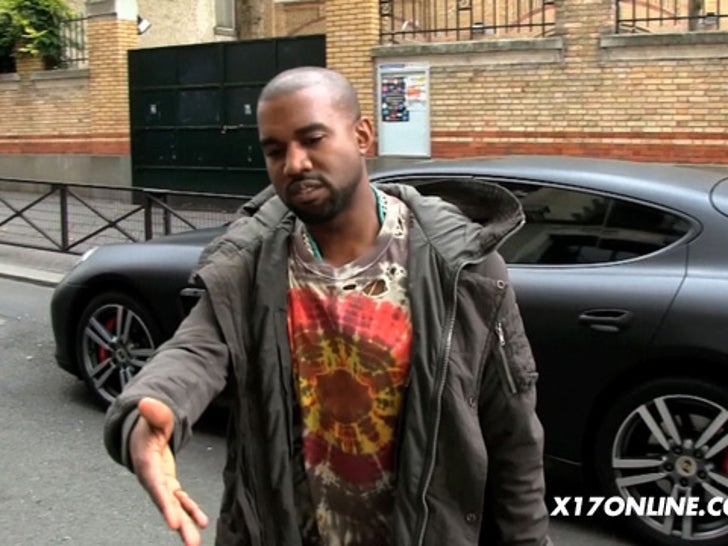 You gotta see this one ... Kanye West is at his bizarre best on the streets of Paris, ragging on L.A. photogs and telling French paparazzi they do it a lot better.
Kanye started the encounter by warning the photogs not to talk to him. But then he started rambling on about how much more respectful they are than their L.A. counterparts.
It seems it was meant more for the photogs back home than the Frenchies.
And the best part ... the woman who had no idea who Kanye was ... watch his face as a photog asks Kanye to intro himself to the lady. Priceless.