President Obama -- Redskins Name is Offensive ... I'd Probably Change It
President Obama
Redskins Name is Offensive
... I'd Probably Change It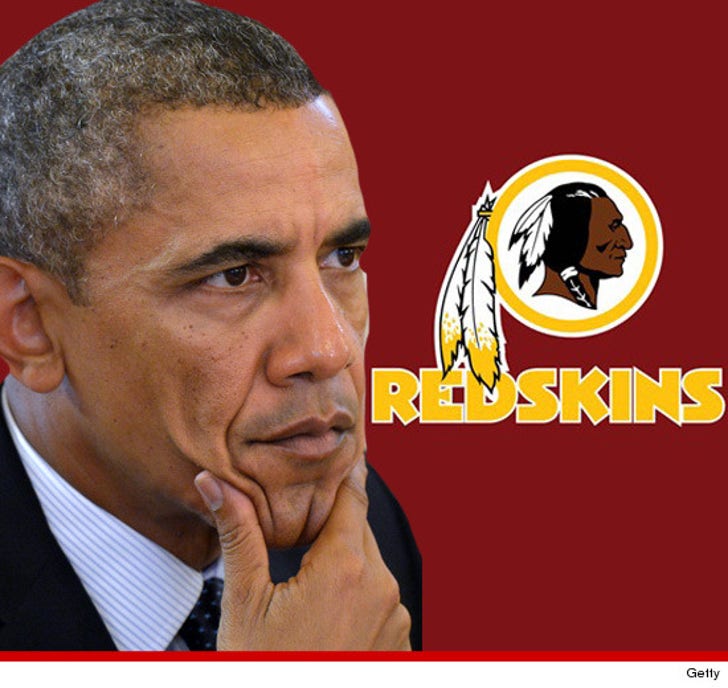 Breaking News
Congress might be shut down ... but President Barack Obama found time to dive into the debate over the Washington Redskins name -- telling a reporter he would "think about changing" the team name because it offends people.
The Prez was asked about the issues renewed controversy over the past few months ... and proclaimed nostalgia isn't a good enough reason to keep the name.
Saying if he were team owner ... there'd be serious discussion about changing it.
However, Barack doesn't think fans of the name are being racist -- they're just passionate for team history.
Obama joins a growing movement of people once again pushing for the change -- including NFL commissioner Roger Goodell.
Name change or not ... the Redskins still suck this season.