U.S. Govt. To Troops -- Screw The Shutdown -- We'll Let You Watch Football
U.S. Govt. To Troops
Screw The Shutdown
We'll Let You Watch Football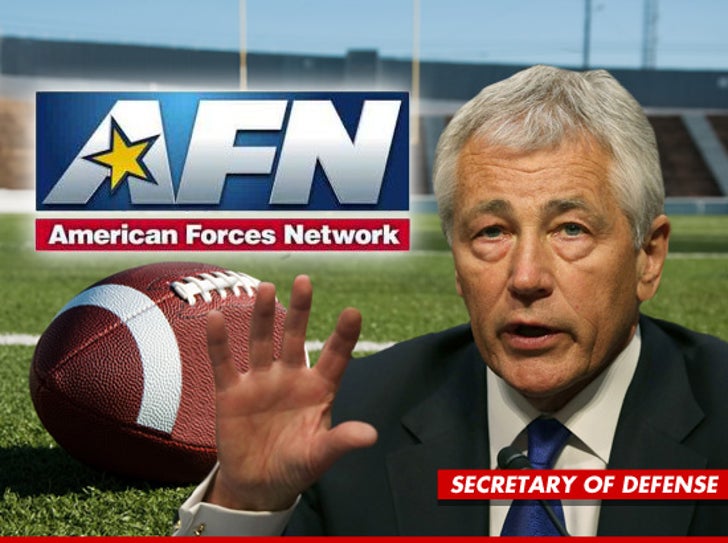 EXCLUSIVE
U.S. troops just scored a major military victory -- the right to watch NFL games again -- because the top dude at the Pentagon has done an about-face ... TMZ has learned.
We're told ... Defense Secretary Chuck Hagel is ordering certain furloughed employees at the Dept. of Defense to return to work ... and that includes the Armed Forces Network -- which had to stop broadcasting games because its staff was furloughed.
As we reported ... during Fox's football coverage yesterday, Howie Long slammed the government shutdown ... for curtailing the football broadcasts and damaging service members' morale.
Hagel says Pentagon officials decided they could end furloughs "for employees whose responsibilities contribute to the morale, well-being, capabilities and readiness of service members."
The order is effective immediately -- the AFN is already getting its broadcast operations back up to speed.
Monday Night Football is on, baby.