Method Man and Redman -- We Smoked a 24-Karat Gold Blunt
Method Man and Redman
We Smoked a 24-Karat Gold Blunt!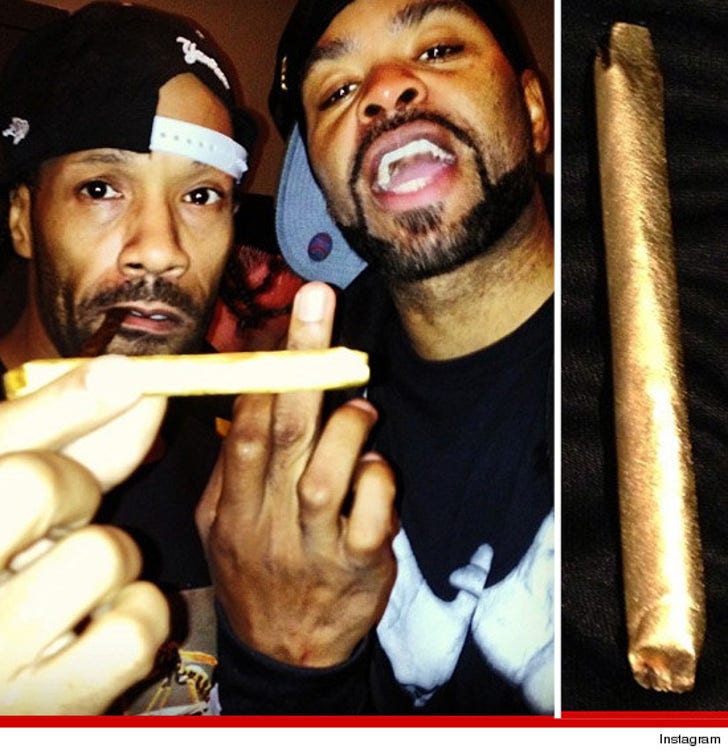 Smoking News
Method Man and Redman have money to burn ... literally -- and they proved it this morning in Canada by showing off a blunt they smoked made of 24-karat gold.
Redman proudly displayed the golden L on Instagram this morning ... and said it was the first one available for purchase in Calgary.
M & R didn't offer up much more info -- but a pack of smaller golden joints costs around $55 bucks.
We're guessing the session sounded something like this.